Quentin Tarantino On 'Prometheus,' And Possibly Making A Mini-Series Or Children's Movie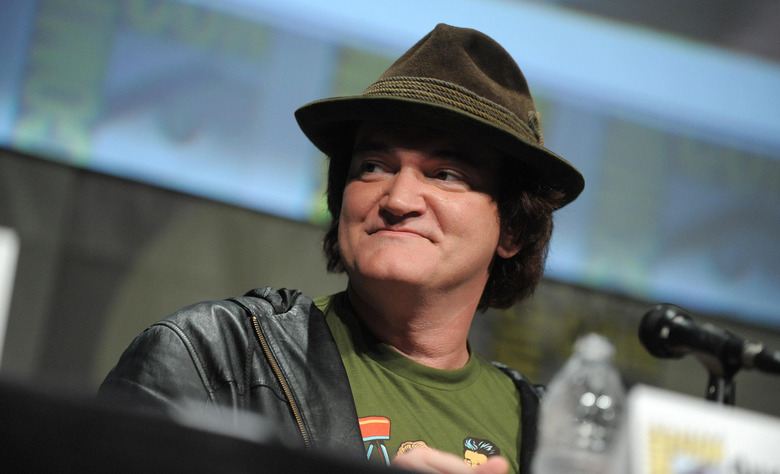 Quentin Tarantino always has the best answers for movie related questions, especially when they're questions that don't relate to his own movies. Two examples happened recently on The Late Late Show With Craig Ferguson as the host asked the director of Django Unchained about his moviegoing during 2012 and whether he'd be interested in making a kids movie.
Tarantino took the first question as the opportunity to wax poetic about his favorite, and least favorite, things in Ridley Scott's Prometheus. As for the second, the director surprisingly said he's be very interested in directing a kids movies and used a story about D2: The Mighty Ducks to illustrate why. He also talked about loving Hatfields & McCoys and talked about the mini-series as a filmmaking outlet. Check out the full interview below.
Here's the full interview in two parts. Everything mentioned above is in part one, but we threw in part 2 in case you'd like to see the end. (Or you just want to take in the image as Tarantino awkwardly holds a coconut.)
Prometheus talk is at 4:48, kids movies are at 7:00 and Hatfields & McCoys is at 9:33.