'Dead Man Down' Trailer: Colin Farrell And Noomi Rapace Tangled In Deadly Revenge [Updated With New Embed]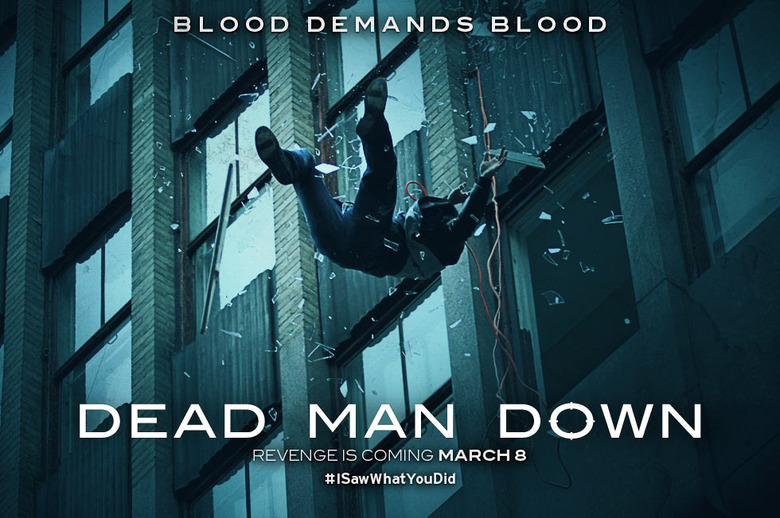 Director Niels Arden Oplev and actress Noomi Rapace found great success across the globe with the trilogy of films based on Steig Larsson's Millennium novels, beginning with The Girl With the Dragon Tattoo. The duo has reunited for Dead Man Down, a revenge tale in which Rapace plays a woman who coerces hit man Victor (Colin Farrell) into helping her execute a revenge plot.
The first trailer for the film is now online; check it out below. (Updated below with a much better embed.)
Apple is now hosting the HD version of the full theatrical trailer. There's the question of just how much this trailer gives away, but in the mode of many modern thriller trailers, I'd expect that this shows less than it seems.
What's up with that strange little intro? I can't say I don't like the way it is cut, but doing a big pump-up move for a simple trailer is a little much. That's where marketing is now, however.
Dead Man Down opens on March 8.
Following the cinematic phenomenon The Girl With the Dragon Tattoo, acclaimed filmmaker Niels Arden Oplev and brooding beauty Noomi Rapace reunite for another thrilling tale of vengeance. Colin Farrell joins the prestigious team as brave enforcer Victor, right hand man to an underground crime lord in New York. He seeks to avenge the death of his wife and daughter caused by his boss. When his employer is threatened by a mysterious killer, Victor also becomes detective. Victor is seduced and blackmailed by Beatrice (Noomi Rapace), a victim turned avenger whose intense chemistry leads them spiraling into payback delivered in violent catharsis. FilmDistrict will release Dead Man Down in limited theaters on March 8th this winter.