Germain's Top Ten Movies Of 2012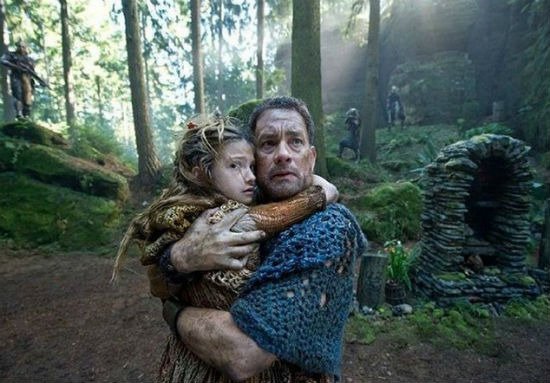 2012 was an incredibly good year at the movies. Looking back at the almost 200 films I saw that were released this calendar year, many were in contention for this list. But in the end, there can be only 10. These ten films, ranked in reverse order, are the ones that most stuck with me during 2012 and will continue to do so in 2013 and beyond. Some were pure jolts of entertainment. Others nestled their way into my brain and made me think for weeks on end. But either way, like most top 10 lists, mine is extremely personal and exceedingly different. From Jump Street to Neo Seoul, check it out below.
First up, here are five films that almost made the cut and therefore get honorable mention: Beasts of the Southern Wild, Django Unchained, Magic Mike, Lincoln, Pitch Perfect.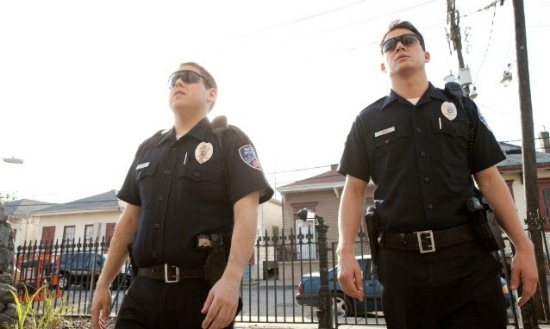 10. 21 Jump Street
At no time during 2012 did I laugh harder than during the 109 minute run time of 21 Jump Street. Channing Tatum and Johan Hill star in the action-packed buddy comedy that takes a tried and true formula and makes it memorable with its cleverness and humor. Directed by Phil Lord and Chris Miller, 21 Jump Street is a shining example that not all remakes have to suck if the people involved have a desire to push the material beyond its usual bounds. In fact, they can be damn near transcendent.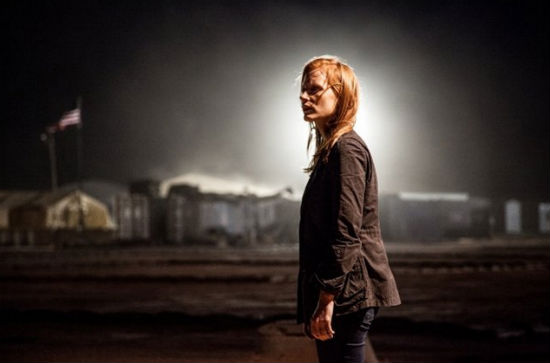 9. Zero Dark Thirty
As a society, we're fascinated and enthralled by the process of crime fighting. So many TV shows, books and movies have been made on the subject of good guys tracking down bad guys that Kathryn Bigelow's Zero Dark Thirty should be appreciated simply because it's the ultimate, real life story of the ultimate manhunt. But then you realize it's so much more. A lone CIA agent (Jessica Chastain) follows bread crumbs, and fights the system, for years to apprehend the world's most wanted man: Osama Bin Laden. And it all happened (in one way or another). Tense, exciting and endlessly fascinating, Zero Dark Thirty is not only a great piece of filmmaking, it's a window into history and the pinnacle of a popular genre.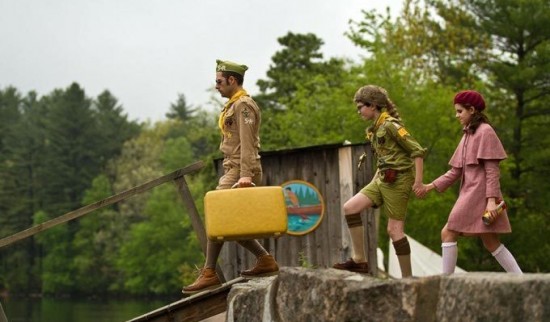 8. Moonrise Kingdom
Few people tell a better fable than Wes Anderson and while Moonrise Kingdom may not be the filmmaker's best film, it's still better than almost everything else out there. Anderson's star-studded love story about two young kids on a quirky island is filled with a vibrant energy few people know how to achieve. The storytelling is interesting and different, the character dynamics unique and surprising and performances are all top notch. With each subsequent viewing, you'll discover something new.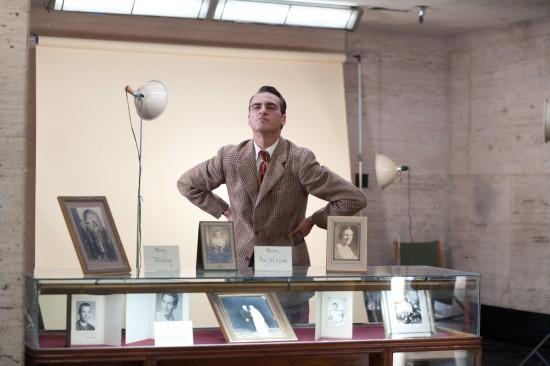 7. The Master
The Master is a film that can mean many things to many people. In a way, it's a Rorschach test for our own movie-watching tendencies. The story of a disturbed veteran (Joaquin Phoenix) who becomes enamored with the powerful religious leader (Philip Seymour Hoffman) almost doesn't work as a straightforward narrative. But Paul Thomas Anderson's genius is how he weaves that story with several strings the audience can latch onto. My reading of the film, as a commentary on the dark desires of man as illustrated through two incomplete characters, is just one of many ways to see The Master.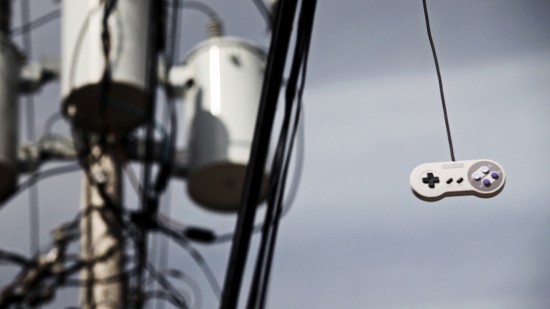 6. Indie Game: The Movie
So often documentaries center on incredibly depressing subjects, such as difficult problems or terrible events in the past. Indie Game: The Movie is not only about something fun and popular — video games — it opens that subject up and makes it fresh and exciting. Directors Lisanne Pajot and James Swirsky follow the creators of three different independent video games through their trials and triumphs, and in doing so, make a film that speaks to the creator in all of us.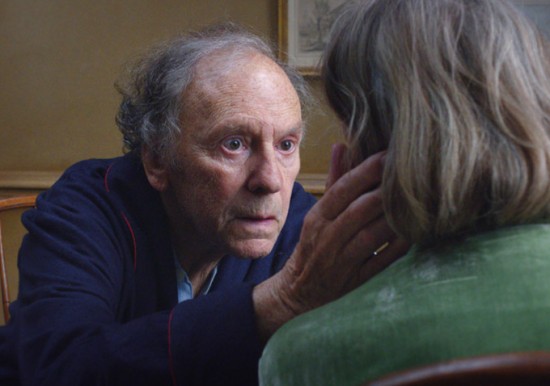 5. Amour
Michael Haneke's Amour does something almost unbelievable: it makes you consider your own happiness by being incredibly sad. As an old woman (Emmanuelle Riva) begins to lose her life, her husband (Jean-Louis Trintignant) is forced to make some impossible decisions about how to continue with their existence. Any film that can make you question your own aims, morals and familial consistencies while subjugating your emotions is pretty remarkable.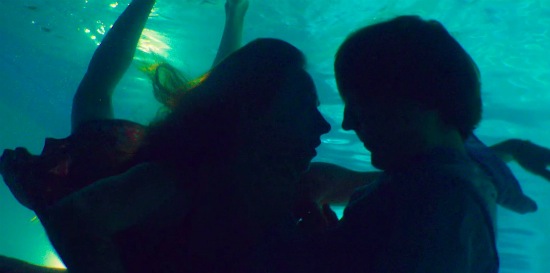 4. Ruby Sparks
One of the simplest joys of movie watching is thinking you're about to see a simple genre film, and it being something totally different. Ruby Sparks might seem like a run of the mill romantic comedy, but it is elevated by infusing the genre with a magical whimsy. It's the story of how a successful author (Paul Dano) creates his ideal woman (Zoe Kazan) out of thin air simply by writing about her. This, of course, prompts some serious questions about life itself, but instead of getting super-serious, the characters just embrace the miracle. The result is a miracle in itself, a funny, sweet romantic comedy we can't predict the ending to from minute one.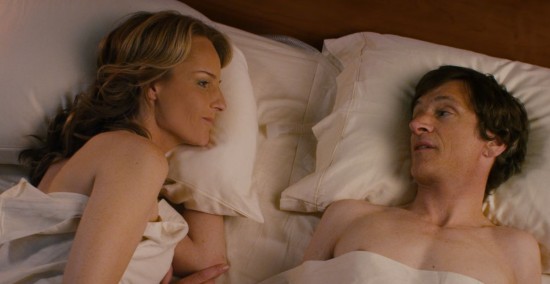 3. The Sessions
How a movie about an incapacitated man with polio struggling to lose his virginity could be anything but awkward and depressing is beyond me but writer/director Ben Lewin does the impossible with The Sessions. The incredible true story of journalist Mark (John Hawkes), bound to a gurney, using a sex surrogate (Helen Hunt) to help gain his confidence by having sex becomes a film that is honest, uplifting, hilarious and at times audacious.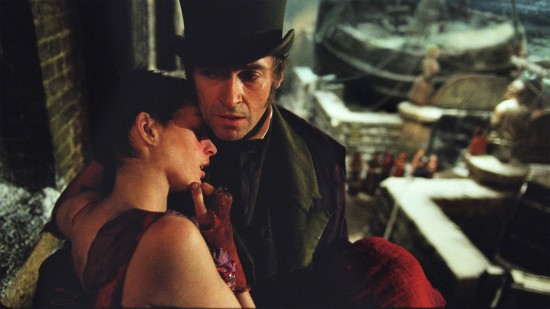 2. Les Miserables
I dreamed a dream that one of the most exciting and epic stage musicals of all time could be adapted on the grand Hollywood scale it deserves. That dream came true with Tom Hooper's massive musical version of Les Miserables. The film whips its audience into a frenzy of emotions with its musical performances, moral dilemmas, powerful acting and grand tale of love and redemption set against the French Revolution. Hooper's choices are bold and polarizing but that's what make them great.
1. Cloud Atlas
The second I walked out of Cloud Atlas, I knew I wouldn't see a better film this year, or almost any other year for that matter. Tears were streaming down my face; I was simultaneously drained and uplifted by the absolute perfection achieved by writer directors The Wachowskis and Tom Twyker. The three filmmakers are able to take six radically different stories, all populated by the same actors, and sew them together in such as way that every single edit between them both enriches the previous part, and teases the following one. At its core, Cloud Atlas is about how everything is connected but what makes it special is how the film portrays that with humor, action, intrigue, suspense and romance. Cloud Atlas is a movie that demands your utmost attention, and will command multiple viewings. In the years to come, I sincerely believe it'll be studied and appreciated in ways we can't yet begin to imagine.