Superhero Bits: Stan Lee, Christopher Nolan, X-Men, Dredd, Captain America, Batman, Superman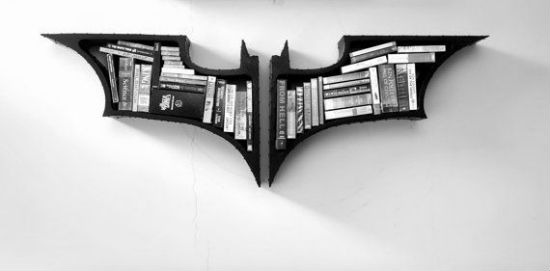 Which superhero does Christopher Nolan think is harder to adapt, Superman or Batman? How does Bane relate to Wreck-It Ralph? Want to see a video about building the world of Dredd? What are 10 really dumb ways superheroes have died? Is there a corolation between Alison Brie and Captain America? Read about all that, and wish Stan Lee a happy 90th birthday, in today's Superhero Bits.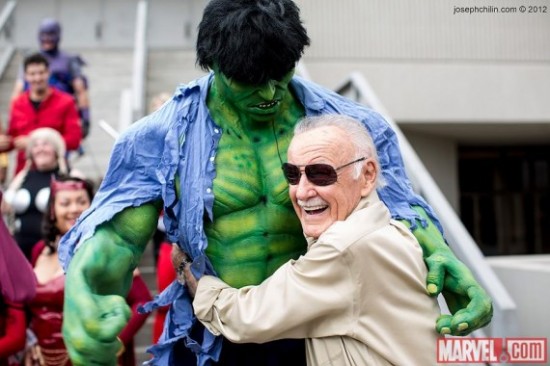 Happy birthday Stan Lee! He turns 90 today!
Christopher Nolan told The Hollywood Reporter creating the world of Superman was more difficult than Batman:
In my honest appraisal, taking on Superman and creating that world is far more difficult than creating the world of the Dark Knight. He has a lot of finishing to do on the movie — it has a very long postproduction schedule because, unlike Batman, Superman flies. I actually feel guilty talking about it because I'm sitting here having nothing to do to it. I try to be as supportive as I can, and I'm just amazed by what he is doing. It's not something I would know how to do.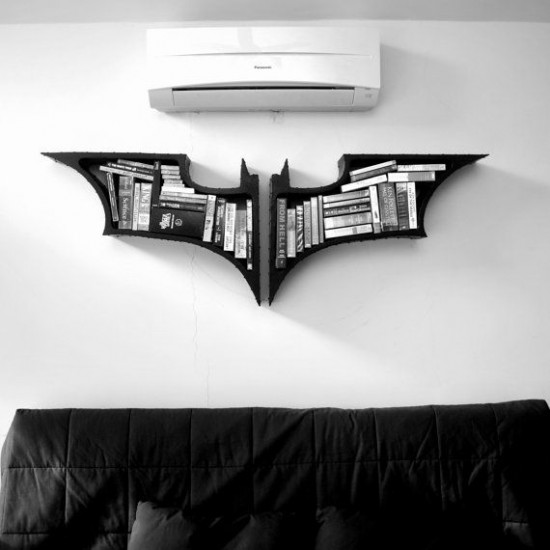 Over on Etsy, you can buy these amazing Batman bookshelves. Thanks to Neatorama.
Badass Digest talks about the controversial Amazing Spider-Man #700.
I may have posted this Superman vs. Lex Luthor Lego stop motion video before, but it's still excellent.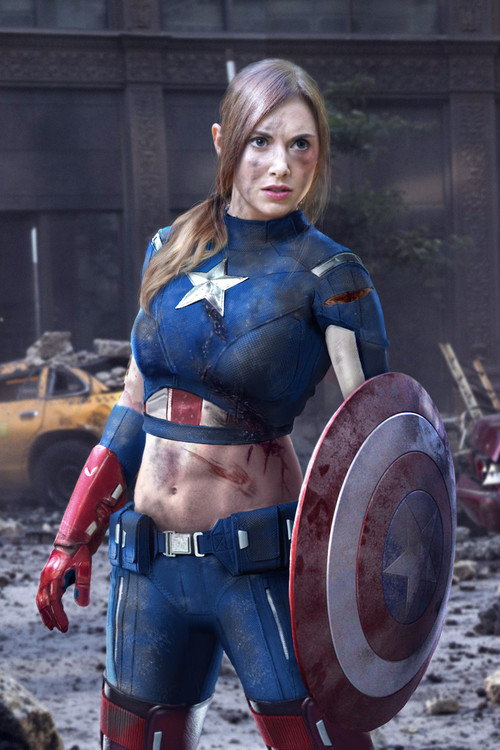 Not sure what the impetus behind this photoshop of Alison Brie as Captain America is, but I don't care either.
Superheroes die all the time. Here are 10 dumb ways via Io9.
Due to the amount of graphics and images included in Superhero Bits, we have to split this post over TWO pages. Click the link above to continue to the second page of Superhero Bits.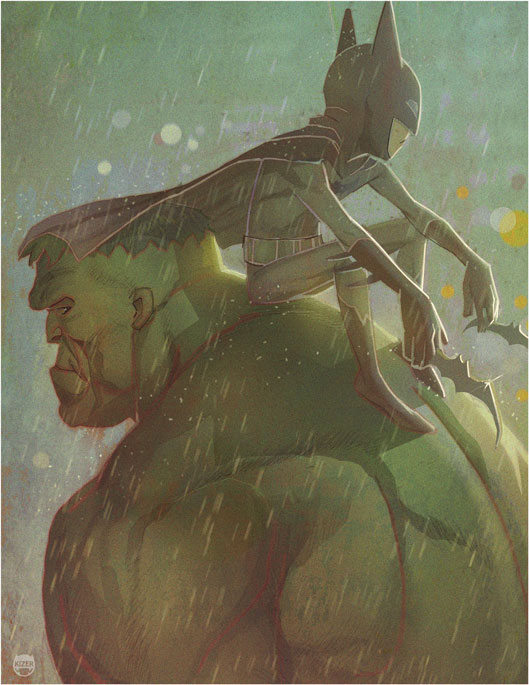 Cool Batman/Hulk art by Deviant Artist kizer180 called "I Gotcha Covered."
Go behind the scenes creating the world of Dredd in this video from IGN.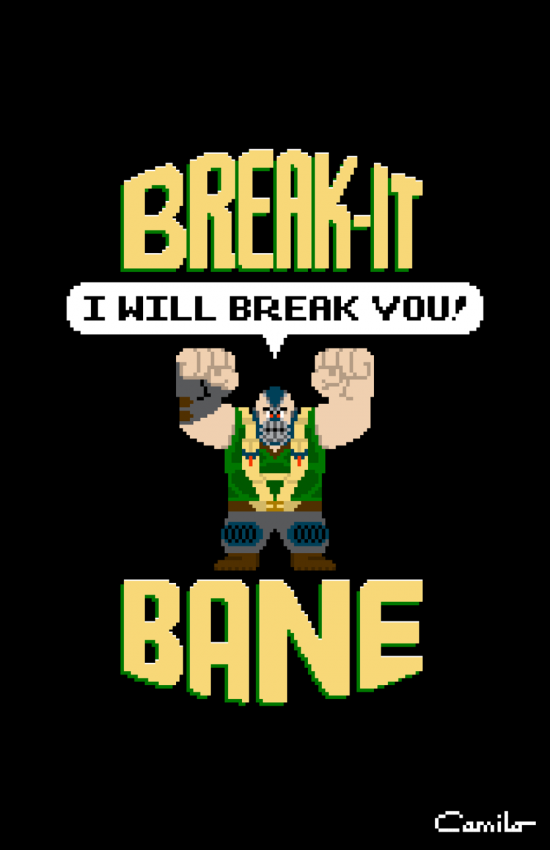 Fun Wreck-It Ralph/Dark Knight Rises mash-up by Miguel Camilo via Boss Battle.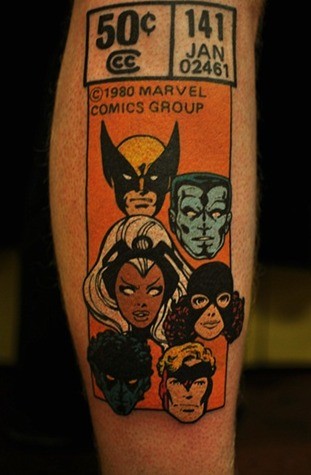 A very clever retro X-Men comic tattoo from YBIACBT via Fashionably Geek.