'Project X' Beats 'Avengers', 'Dark Knight Rises' As 2012's Most Pirated Film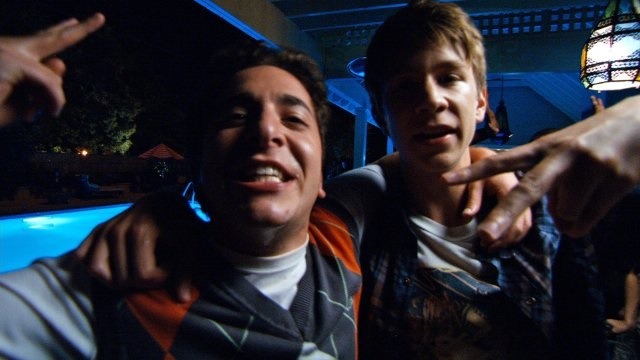 Next to the $1B+ grosses for The Avengers and The Dark Knight Rises, Project X's respectable $100M worldwide take seems like spare change. But there is one arena in which the Todd Phillips-produced raunchfest is king: illegal downloads.
Project X has emerged as the single most pirated film of 2012 — as well as the lowest grossing of the top 10, which also includes both of the aforementioned box office smashes. Read the full list after the jump.
1. Project X
2. Mission: Impossible – Ghost Protocol
3. The Dark Knight Rises
4. The Avengers
5. Sherlock Holmes: A Game of Shadows
6. 21 Jump Street
7. The Girl With the Dragon Tattoo
8. The Dictator
9. Ice Age: Continental Drift
10. The Twilight Saga: Breaking Dawn, Part 1
Overall, it's a pretty high-grossing bunch. TDKR and The Avengers are both among this year's top 10 at the box office, while Ghost Protocol, A Game of Shadows, and Breaking Dawn Part 1 ranked among last year's biggest earners. Popular is popular, apparently, whether it's at the multiplex or in the shadier areas of the Internet.
All of which makes Project X's dubious "victory" a little surprising. One plausible explanation is that all the kids who couldn't see the R-rated feature in theaters pirated it instead. If that's the case, it probably didn't cut into the film's box office potential by much, but it could take away from its home video prospects.
Whatever the reason for Project X's dominance, it has to be a bummer for the filmmakers and stars. Project X made $54M in the U.S.; assuming an average of $7.92 per ticket, that means about 7 million Americans saw it. (It made another $46M overseas.) In comparison, it was downloaded almost 9 million times worldwide. Imagine how much more money the film would've made if they had figured out a way to charge for those illegal copies.
Interestingly, Project X is also one of the worst-reviewed of the bunch, with a 28% Fresh rating on Rotten Tomatoes. Only The Twilight Saga: Breaking Dawn, Part 1 fared worse, with 24%. The films are otherwise a reasonably well-regarded bunch, with an RT average of 65.1%.