Marvel Updates: New 'Iron Man' 3 Photo, Director James Gunn Calls 'Guardians Of The Galaxy' Casting Reports "Inaccurate"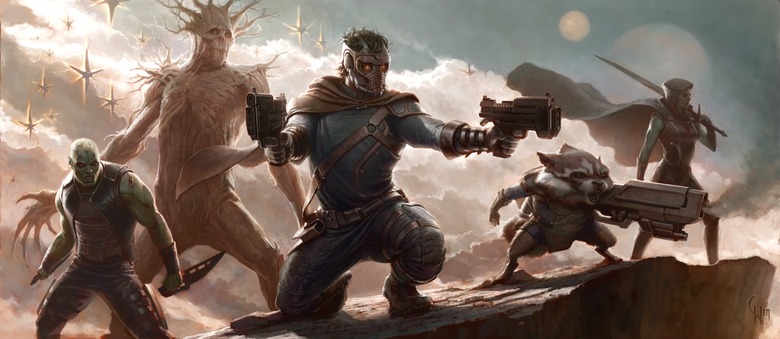 Two new Marvel updates are each shrouded in mystery. First up, Marvel tweeted an intriguing new photo from Iron Man 3 as a way of wishing everyone Happy Holidays, but they did it on December 26. Next up, Guardians of the Galaxy director James Gunn refuted a recent story regarding casting his 2014 space film, then deleted it, then got into a bit of a tiff with a journalist over it. What does it all suggest? Read about it all below.
First up, here's the new photo from Iron Man 3 courtesy of the @Iron_Man twitter account.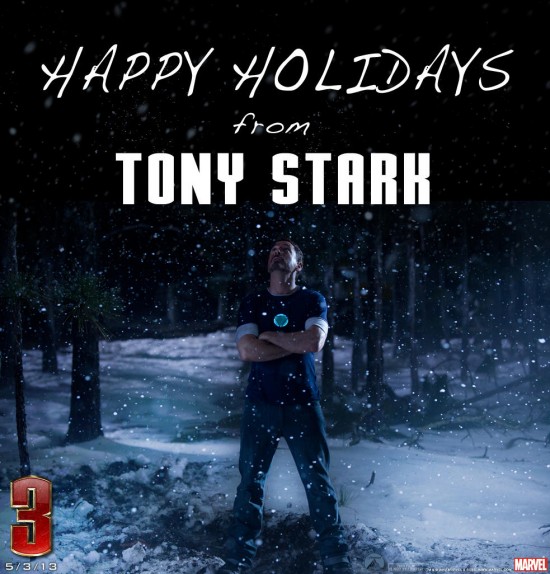 We've seen snowy images from the film, but most of them feature Stark in the Iron Man armor. Why is he out of the armor here? (Can't be solely to help foster director Shane Black's fondness for setting films at Christmas.) And just for a little more Iron Man 3, Robert Downey Jr. said the following to Nuts UK (via FirstShowing) about the film's tone:
I think Shane's gone for a dark feel in this movie. It's a lot grittier and goes back to its comic-book roots. It's shaped into a really special movie – and Shane as been instrument [sic] in that.
Next up, Variety posted a story last Friday that the lead in James Gunn's Guardians of the Galaxy was down to either Jim Sturgess or Zachary Levi. We wrote about it here. Gunn quickly took to Twitter to say "Almost everything in the Variety article on the Guardians of the Galaxy casting (and the following articles based on it) was/is inaccurate." That tweet was then deleted, likely because Marvel has a "no comment" policy on anything and Gunn jumped the gun.
IGN then posted a story with the headline "Guardians of the Galaxy director James Gunn denies report that Zachary Levi is in the running to play lead role" and Gunn quickly took to Twitter to say THAT headline was inaccurate. "I didn't deny (or confirm) specifics. I just said the majority of the Variety article was inaccurate. So your headline is off," he said. Unfortunately, those Tweets have also been deleted and IGN updated their story.
What does this all mean? Well the author of the original piece, Variety reporter Jeff Sneider, had some thoughts.
. @jtabrys Also weird how Sturgess and Levi never denied it, and neither did Marvel. Maybe James isn't on the same page as everyone else...

— Jeff Sneider (@TheInSneider) December 26, 2012
Ah yes, the old "a posting he later removed." Believe me, if there was something grossly inaccurate, some1 would have called to bitch & moan

— Jeff Sneider (@TheInSneider) December 26, 2012
Which is to say, we won't know anything for certain until Marvel announces casting for the film. But it seems likely that Variety's piece is probably accurate, but maybe only half the story.
What are your thoughts on this Guardians drama?