Hugh Jackman Teases 'X-Men' Character Cameo In 'The Wolverine'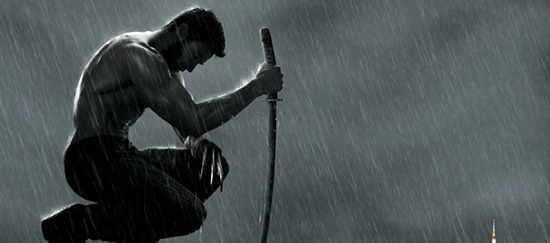 Hugh Jackman finds himself in the big-screen version of a beloved property thanks to his role as Jean Valjean in Les Misérables, but in just a few months he'll be back in his signature role of Wolverine in the character's second standalone movie. The Wolverine, directed by James Mangold, adapts the classic 1982 mini-series by Chris Claremont and Frank Miller in which the character has a formative adventure in Japan.We've known the basics of the timeline (despite some conflicting statements from Mangold) but in a new interview Jackman confirms some of the timeline info, and in doing so strongly suggests the identity of a cameo that has been rumored for the film.
In an interview with Parade (via Bleeding Cool), Jackman responded to a question about The Wolverine with,
You want to get me into trouble, don't you? [laughs] Okay, the movie takes place after X-Men: The Last Stand. My character is at his lowest. He is supposed to be able to heal himself, but he may encounter someone who has worked out a way to really hurt him.
The big bit in the Parade interview is this line:
And there is a cameo from one of the past X-Men in it.
If Wolvie is at his "lowest" point in this film following the events of The Last Stand, that combined with confirmation of a "past X-Men" cameo would seem to point towards an appearance from Famke Janssen as Jean Grey. The character was Wolverine's unrequited love interest in the first three X-Men films, and it isn't difficult to imagine a scene in which we see a flashback or fantasy version of Grey.
In response to a question about the return of Grey, Janssen said only a couple months ago, "one never knows... Jean Grey, the Phoenix ... she finds a way to reincarnate herself constantly, so one never knows."
The Wolverine opens on July 26, 2013.
Based on the celebrated comic book arc, this epic action-adventure takes Wolverine, the most iconic character of the X-Men universe, to modern day Japan. Out of his depth in an unknown world he faces his ultimate nemesis in a life-or-death battle that will leave him forever changed. Vulnerable for the first time and pushed to his physical and emotional limits, he confronts not only lethal samurai steel but also his inner struggle against his own immortality, emerging more powerful than we have ever seen him before.