Damon Lindelof Offers Update On '1952:' Brad Bird Co-Writing, Hoping To Shoot In 2013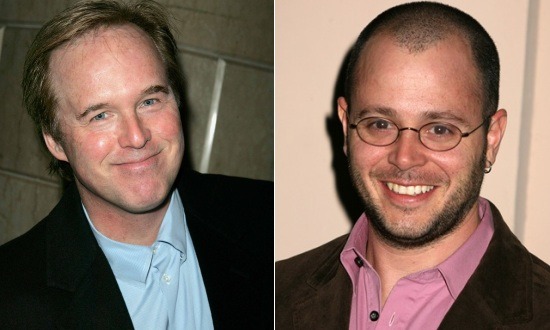 Brad Bird's next film 1952, also known as not Star Wars Episode VII despite early rumors to the contrary, has yet to be greenlit. Screenwriter Damon Lindelof is confident, however, that it will get made. In a new interview, the man who co-created Lost and co-wrote Prometheus, Star Trek and Star Trek Into Darkness, explains how he got Bird on board the project. Lindelof explains that he and the director have been co-writing the latest draft for the past few months and that they hope production can start mid-2013. No plot details yet, but it seems like the writer is dying to tell us all what this film, which is likely to star George Clooney and has sci-fi DNA, is about. Read more below.
Lindelof's quotes came from an interview with Collider. Here's how Bird came onto the project, which Lindelof co-created with Entertainment Weekly writer Jeff Jensen:
The writing of Trek was happening around the same time as the post production on Ghost Protocol so we were both in that a Bad Robot space at lot at that time and kind of became buds. I told him about this thing that I was working on over here at Disney. We were eating sushi, just one of those like, "So, what are you working on?" "Brad what are you doing after you wrap up on Ghost Protocol?" "Damon what are you doing after Trek?" And so I started talking about this thing and I could just see his eyes light up a little bit and I'm now totally willing to blow up this budding friendship because if I don't my take a shot at him not I'll be kicking myself forever. Which is to say, "Hey, if you would ever want to be involved in this thing in any way, shape or form, just call yourself an executive producer and I'll give you a parking spot and you don't even need to do anything on it. That would be a dream come true.
Then we just started exchanging emails and talking about it and then this guy Jeff Jensen, who's a friend of mine, he and I really worked on the – when you finally hear about what this thing is I'll be able to be much more explicit about what it is.  Anytime something interesting happened in the development process I would just let Bird know, "Hey we had this cool idea today." In the spirit of letting him know that I wasn't letting him off the hook.  And then the next thing I knew I was asking him if he would direct it and he said yes.  He and have now been co-writing the movie for the last four months and that's been an incredible experience because anytime you write with a partner that you haven't written with before they call bullshit on all your tricks that you have come to rely on and feel comfortable with, and then you learn from them in terms of how to think and how to evolve.
The film has yet to be greenlit because several normal movie issues have to be ironed out, mainly cast and budget. But Lindelof is confident that'll all fall into place in the coming months with production hopefully starting in mid-2013. Then we'll get an idea what this mysterious project really is:
We have to lock down some key casting elements and we have to make sure that the movie isn't going to cost them (Disney) an arm and a leg.  I have confidence that we'll be able to accomplish both those things and hopefully when we do we'll be able to announce what this movie is.
You can read more of Lindelof's thoughts in his Collider interview.