'Scary Movie 5' Trailer: 'Black Swan' Plus 'Paranormal Activity' Equals More Of The Same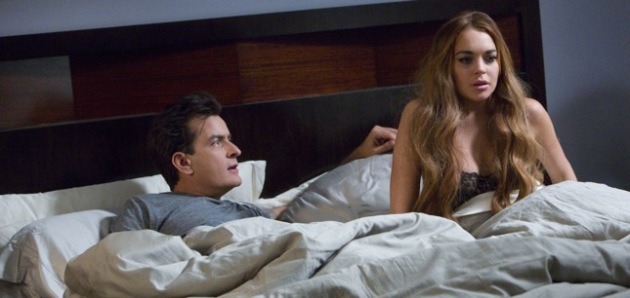 The first trailer for Scary Movie 5 is out, and watching it might be like experiencing deja vu. Much like another upcoming horror spoof, A Haunted House, the main drive of the film is based on the Paranormal Activity series, and features a young couple (here played by Ashley Tisdale and Simon Rex) trying to figure out what evil, possibly influenced by Black Swan, is haunting their house. Marlon Wayans stars in the competing film, which is confusing because it was he and his brothers who started the Scary Movie franchise in the first place.
It's all very fluid and weird and, based on this trailer, not particularly funny. Check it out below.
Thanks to MTV for the trailer.
Get More:
Did you laugh once during that trailer? I didn't. I came closest, though, when Lindsay Lohan is screaming and then continues screaming when she sees herself on screen. That's kind of clever. But the fact that this movie and A Haunted House look so similar just feels lazy. Maybe one will be better and funnier than the other. Which do you have your money on?
Here's the description of the film, which also stars Erica Ash, Charlie Sheen, Molly Shannon, Terry Crews, Marisa Saks, Heather Locklear, Jasmine Guy, Angie Stone, Kate Walsh, Angela "Big Ang" Raiola, Sherée Whitfield, Mike Tyson, Audrina Patridge, Kendra Wilkinson and Katt Williams:
In the film, snooty, aloof, imperious, and oversexed French dance company director Pierre is putting on a new production. Jody (Tisdale), a Caucasian late-20s mother of two and her late-20s African American friend Kendra (Ash) are both vying for the lead in the production. Jody's extremely controlling former dancer mother is determined that Jody will have the brilliant career that eluded her. The highly skilled mid-30s Diva veteran dancer with the company, Heather Daltry (Shannon), gets cut from the production and goes berserk.