'Cars' Spin-Off 'Planes' Flying Into Theaters Next Summer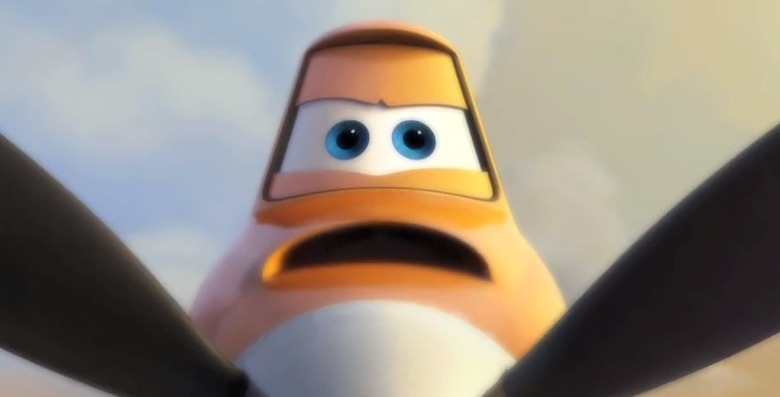 Grownup fans will argue til the cows come home about which Pixar movie is the best (it's Ratatouille, FYI), but when it comes to the studio's worst film, there's a strong consensus that Cars 2 is the studio's low point. Even the original Cars was beloved more by kids than their parents, and the sequel has the dubious distinction of being the first Pixar movie to ever get a "Rotten" critical score.
Nevertheless, the franchise's success with the under-12 set can't be ignored, and so Disney announced a few years ago that a spinoff titled Planes was in the works. (Yes, I mean Disney, not Pixar.) The feature was originally slated to go straight to DVD in the fall of 2013, but now the studio's changing course with a planned theatrical release next summer. More after the jump.
The studio announced today that Planes will get a theatrical release on August 9, 2013. That date pits it against the Jason Sudeikis / Jennifer Aniston comedy We're the Millers and Neill Blomkamp's sci-fi Elysium. Disney has ten releases due out next year in total, including four animated films (Planes, plus Monsters University, The Little Mermaid 3D, and Frozen).
The film centers around a crop duster called Dusty who fears heights, but wants to enter an epic around-the-world air race. Jon Cryer was originally cast to voice the lead, but THR reports that he's since moved on and that the project is now seeking a new actor.