'The Walking Dead' Gets Another Season, Loses Another Showrunner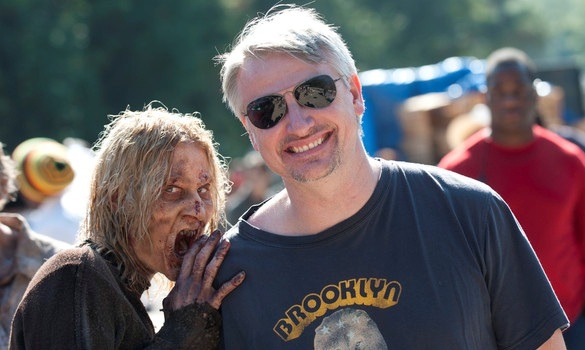 After a debut that garnered AMC's highest-ever ratings for a pilot, The Walking Dead has only grown more popular over the past couple of years. The midseason finale on December 2 drew 10.5 million viewers, solidifying its position as one of television's best-performing series. So it's no surprise at all that the cable network is pressing forward with Season 4, as officially announced today.
The news does come with a huge catch, however. Glen Mazzara, who's served as showrunner since Frank Darabont left after Season 1, is stepping down himself after Season 3. A new showrunner for the fourth season has not been named. More details after the jump.
Mazzara's departure doesn't seem to be as contentious, though his reasons aren't entirely clear. In a joint statement (via EW), Mazzara and AMC described the decision a mutual one:
Glen guided the series creatively for seasons 2 and 3. AMC is grateful for his hard work. We are both proud of our shared success. Both parties acknowledge that there is a difference of opinion about where the show should go moving forward, and conclude that it is best to part ways. This decision is amicable and Glen will remain on for post-production on season 3B as showrunner and executive producer.
Basically, it boils down to vague "creative differences." The move is unexpected and more than a little worrying, given that the show has flourished not just in viewership but in quality under Mazzara's tenure. The first half of Season 3 drew praise even from critics who'd written off the series after its uneven first season.
At least we can count on a few more Mazzara-guided episodes in 2013. The second half of the current season kicks off February 10, with a finale slotted for March 31.