VOTD: Olly Moss Talks About His Career As An Artist At Offset 2012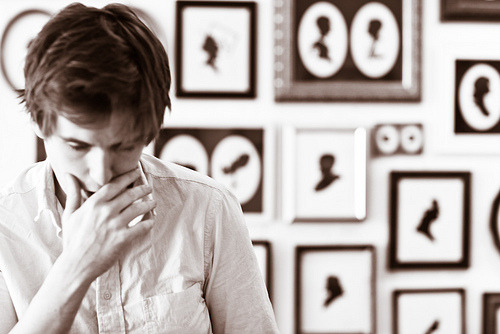 Here at /Film, we're big fans of pop culture artist Olly Moss. Peter has been writing about his Threadless t-shirts from the earliest days, I was quoted on his first book and the guy continues to amaze with his work both for Mondo and other clients as well. Earlier this year, he gave a talk at Offset 2012, a UK based conference, and took the audience through a tour of his career. From his earliest drawings as a 15 year old boy, through full concepts for some of his most famous work at Mondo (The Evil Dead, Star Wars), video game covers, his first art show (above) and much more. Did you know he designed the opening credits for The Losers? What was his first screen print? If you're a fan of Moss's, or movie posters and art in general, it's a fascinating watch. Check it out below.
Thanks to @ollymoss for the heads up on this video.
Olly Moss – OFFSET2012 from OFFSET on Vimeo.
The biggest take from this video is just how humble Moss is. Almost every single thing he's done, he has a criticism for as he's grown as an artist. It's never good enough, even when a set of his Star Wars prints – prints he think are too big – now sell for $4,000 dollars or so. But also just how he conceptualizes his work. Some of the interactions with the clients. The way his Evil Dead piece is really just an homage to the original poster. The way Captain America is kind of a joke because he walks around with a target. These are all just ideas a pop culture fan would have, and Moss turns them into beautiful art. No wonder we're fans, right?
P.S. – I cameo at 34:07. Too cool.