Watch: Kees Van Dijkhuizen's 'Cinema 2012'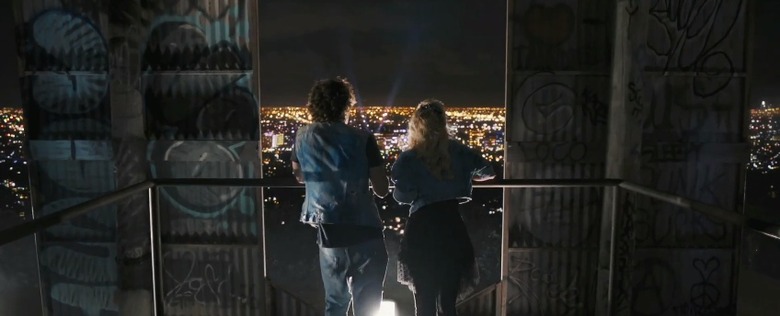 One of the regular "best of the year" videos we feature every year is created by editor Kees van Dijkhuizen (see the videos for 2008, 2009, 2010 and 2011). So now that 2012 is coming to a close, Kees  has released Cinema 2012.  Kees van Dijkhuizen's latest video is almost eight minutes in length. Watch it now embedded after the jump.
Here are some words from the editor:
Our last night on earth; what better way to spend it than with Cinema. Avengers assembled, dark knights rose and odds were in our favor in a fantastic year in film. Epic conclusions conquered the box office, but smaller pictures like Beasts of the Southern Wild, Seeking A Friend for the End of the World, Safety Not Guaranteed, The Imposter and Ruby Sparks conquered the hearts of audiences around the world. It seems every story we've heard deserved to be told.
This year was not free of tragedy, however, and it struck close to home. It made me realize the importance of our shared love for cinema; in the darkest of times, it will bring us together. This recap shows the importance of love in difficult times, how we fool ourselves to cope with the pain we cause others and, in the face of the apocalypse, how small we really are. Cinema is a friend, a teacher, a refuge and a safe place. Here's to that dream.
This fifth episode is also the finale of my Cinema series. It's been a tremendous joy and I've learned so much from your kind words and feedback. This project demanded a lot of time and effort and to see it rewarded so graciously was absolutely mind-blowing. Thank you all for your support these past years, it's meant so much to me.