'This Is The End' Red-Band Teaser Clip And Poster: Seth Rogen's End Of The World Comedy Debuts, Before Possible End Of The World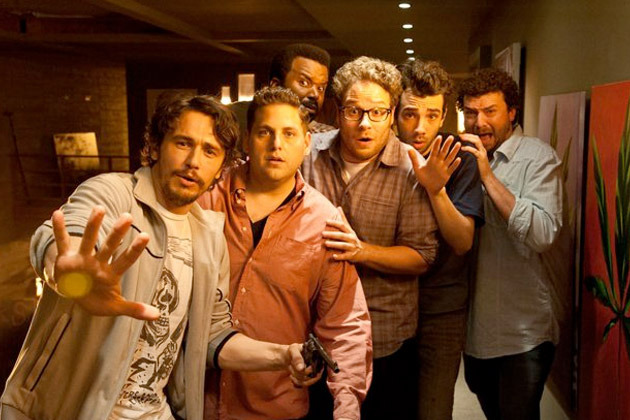 This Is The End (formerly Jay and Seth Versus the Apocalypse, aka The End of the World, aka The Apocalypse) is the new title of the directoral debut of frequent collaborators Seth Rogen and Evan Goldberg. The pair, who co-wrote Superbad, Pineapple Express and more, also co-wrote this apocalyptic comedy about a group of actors who end up hanging at James Franco's house during the end of the world. Co-stars, as themselves, include Rogen, Franco, Jay Baruchel, Jonah Hill, Aziz Ansari, Rihanna, Paul Rudd, Danny McBride, Emma Watson, Michael Cera, David Krumholtz, Martin Starr, Mindy Kaling, Craig Robinson and others. Some are larger roles, some are cameos but all are super frightened to be witnessing the end of days with their fellow famous friends.
With the Mayan Calendar predicting Friday, December 21 as the possible end of the world, Rogen decided it was a perfect time to release a teaser clip from the film, which is scheduled for release June 14. You know, just in case the end of the world stops us from seeing This Is The End. Check it out below.
Here's Rogen's initial tweet, followed by the clip thanks to Yahoo.
The End of The World is now called This Is The End (we love changing titles) We're releasing a teaser soon in case the world actually ends.

— Seth Rogen (@Sethrogen) December 20, 2012
Here's the poster for the film too, followed by its plot description. I can't wait for this one, what about you?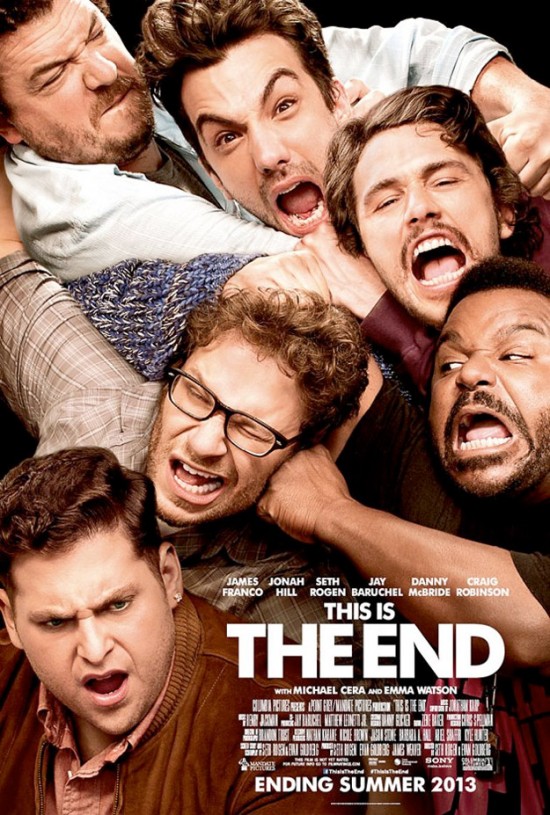 The comedy This Is The End follows six friends trapped in a house after a series of strange and catastrophic events devastate Los Angeles. As the world unravels outside, dwindling supplies and cabin fever threaten to tear apart the friendships inside.  Eventually, they are forced to leave the house, facing their fate and the true meaning of friendship and redemption.