'Computer Chess' Teaser: Preview One Of Sundance's Weirdest Films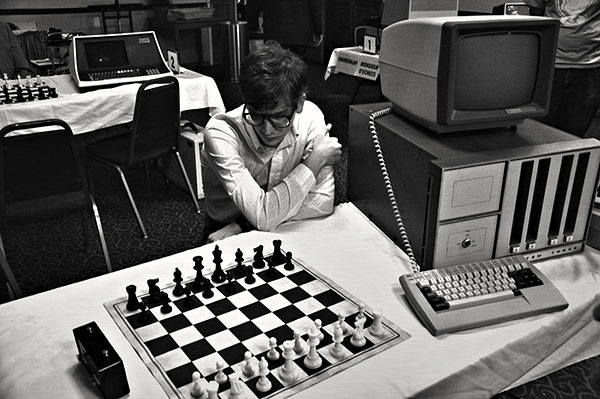 I saw three films at Sundance this year that I would characterize as incredibly specific, because they dedicate themselves so thoroughly to a premise and aesthetic that they exist as their own one-film subgenres. All three were so distinct that there's really nothing else like them. One was the "shot in Disneyland" breakdown Escape From Tomorrow (coverage here); another was Charlie Victor Romeo (review), sourced from flight recorder transcripts of cockpit conversations in flights that ended in disaster. And the last was Computer Chess, from writer/director Andrew Bujalski (Funny Ha Ha and Beeswax)
Shot on Sony AVC-3260 video cameras from 1969, the film is grainy and black and white, and has some strange glitches and artifacts that occasionally seem to have more deliberate life than you'd expect. Ostensibly documenting a small convention of software developers who pit their chess-playing algorithms against one another, the film really looks into a strange crossroads where socially cloistered personalities seek to develop early artificial intelligence. How can people who know so little about life seek to create intelligence from scratch?
I still don't know if I like Computer Chess, exactly, because I don't think it fully follows up on some very promising ideas. But I found it to be memorable, and I greatly respect the film. It takes a certain sort of drive and vision to craft a film with a personality as unique as this one. Check out a bit of footage below.
The voice-over in this trailer is actually from one of the more uncomfortable encounters in the film, where a particularly introverted character has an interlude with a couple people who aren't in the hotel for the chess competition.
Here's a video about the use of the vintage cameras to shoot the film:
At Sundance, Computer Chess won the Alfred P. Sloan Feature Film Prize, which gives a $20,000 purse to the project that explores "science and technology themes or that depict scientists, engineers, and mathematicians in engaging and innovative ways."
Computer Chess will play SXSW next month.
Set over the course of a weekend tournament for chess software programmers thirty-some years ago, COMPUTER CHESS transports viewers to a nostalgic moment when the contest between technology and the human spirit seemed a little more up for grabs. We get to know the eccentric geniuses possessed of the vision to teach a metal box to defeat man, literally, at his own game, laying the groundwork for artificial intelligence as we know it and will come to know it in the future.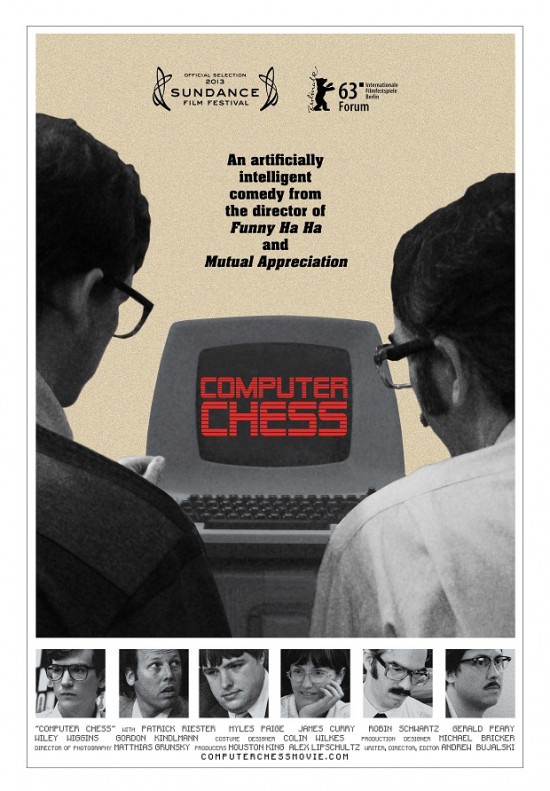 [via The Film Stage]