Damon Lindelof Explains Why He's Not Returning For 'Prometheus 2'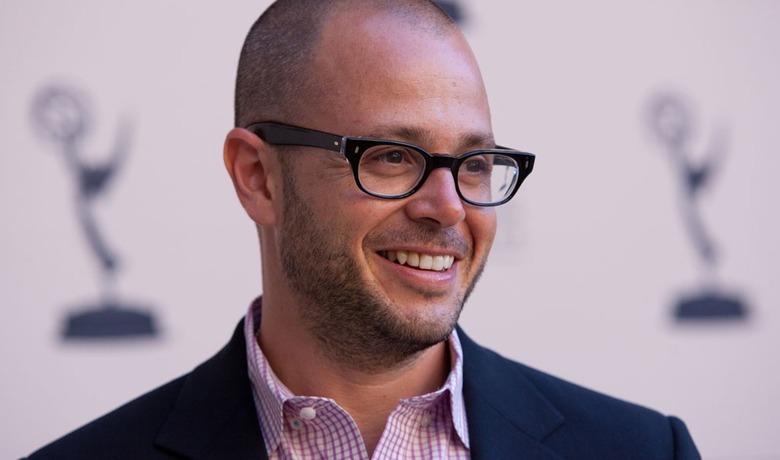 Despite the criticism Damon Lindelof received in geek circles after the release of Prometheus, the screenwriter remains in high in demand. So much so, in fact, that he's not returning for Prometheus 2. This is obviously good news for moviegoers still pissed at Lindelof, who can now look forward to a sequel without its influence. Meanwhile, at least his loyal fans can take comfort in knowing he has lots of other projects on his plate. Read his explanation after the jump.
So Ridley and I talked about what [the sequel] might be, and he was excited about doing it. But then I think what ended up happening was that the movie came out, and there was a reaction to the movie. And I got really wrapped up in Trek, and really wrapped up in this movie that I'm producing and writing with Brad Bird. And I have a TV project that I was really passionate about. Ridley and I had a meeting after Prometheus came out where we started talking again about where this journey would go. And in that meeting I said to him, unfortunately, before he could ask me and go through the discomfort of whether he was going to ask me or not... It's sort of like having a date where you're letting the other person know, "I'm in another relationship." So I can't tell you that he asked me and I said no. But I did communicate to him that I was working on these other things.
The thing about Prometheus was it was a rewrite. Jon Spaihts wrote a script and I rewrote it. And still it was a year of my life that I spent on Prometheus, kind of all in. The idea of building a sequel to it—from the ground up this time—with Ridley is tremendously exciting. But at the same time, I was like, "Well that's probably going to be two years of my life." I can't do what J.J. [Abrams] does. I don't have the capability. I'm usually very single-minded creatively. I can only be working on one thing at a time. So I said to him, "I really don't think I could start working on this movie until I do this other stuff. And I don't know when the other stuff is going to be done." And he was like, "Well, okay, it's not like I asked you anyways." He and I are on excellent terms and it was a dream come true to work with him. But much to the delight of all the fanboys, I don't see myself being involved in Prometheus-er.
The "scheduling conflicts" excuse seems like a legit one in this case. Those other projects Lindelof mentions include next year's Star Trek Into Darkness and World War Z (for which he did rewrite work), plus Brad Bird's mysterious 1952 at Disney and the Tom Perotta adaptation The Leftovers for HBO.
That said, it's clear that the blame Lindelof got for Prometheus' problems played a part in the decision as well. Lindelof was really turned into the whipping boy for all of Prometheus' faults, despite the fact that it was ultimately Scott's choice to go in the direction he did. "If you really think I destroyed this movie, for instance, all I can say is, 'Hey, man, this is the way Ridley Scott wanted it,'" Lindelof told Vulture at the time of the film's release. "I said, 'Yes, sir. Whatever you want, sir.' This is his vision. And I will defend his vision until the day I die."
In any case, with Lindelof off the project and Scott and Fox eager to get moving on Prometheus 2, the search for a new writer is likely to get underway soon, if it hasn't already. As of summer, the studio was said to be eyeing a 2014 or 2015 release for the sequel.
Discuss: Which writers would you like to see take over scripting duties for Prometheus 2?