First Brief Footage From Nacho Vigalondo's 'Open Windows' Starring Elijah Wood And Sasha Grey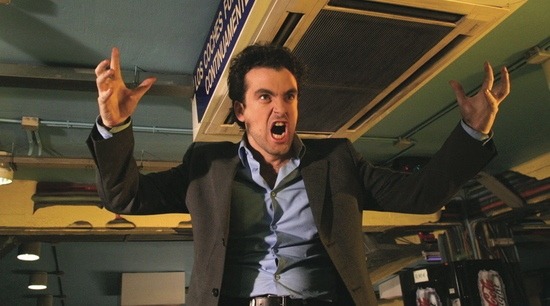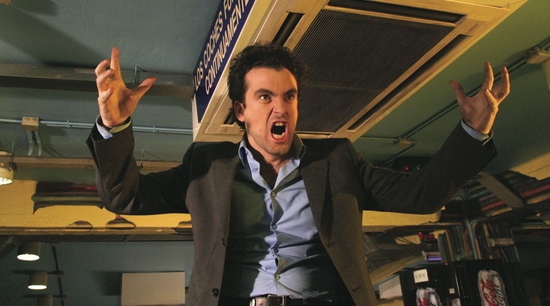 Nacho Vigalondo's first film, Timecrimes, was an exciting take on the time travel film. His next film, Extraterrestrial, put an apocalyptic spin on the romantic comedy. For his third go-around, he's simultaneously tackling the thriller and found footage genres with Open Windows. It stars Elijah Wood as a man obsessed with an abducted actress (Sasha Grey), and how he goes about trying to find her. All the action is seen through the first-person view of his laptop. (It's sort of the anti-Maniac, which is shot primarily from Wood's character point of view.)
The principal photography for the film is either done or nearly so, and the writer/director gave an interview about it to a Spanish news show. During the appearance, he also showed some footage. We can't understand much, but the brief snippets of footage and behind the scenes filming speak for themselves. Check it out below.
Thanks to Quiet Earth for finding this news clip. If you can translate any of this, please do so in the comments below.
While you only see a few shots from the movie itself, you can hear Wood talk about it a little (if you ignore the Spanish translator) and see how Vigalondo is shooting the film: with a camera rigged up to a laptop. There are also a few shots of other scenes where Wood's character has apparently found the actress. So, spoilers, I guess.
I'm incredibly intrigued by this film and, frankly, anything Vigalondo does. They guy is an incredible talent whose genre sensibilities are screaming for a mainstream hit. That might not happen until he directs Mark Millar's comic Supercrooks but, until then, Open Windows sounds pretty cool. I wouldn't be surprised if it popped up at SXSW or Fantastic Fest in 2013. What do you think?