Sequel Bits: 'Star Trek Into Darkness' Title Dispute And Synopsis Revision, Plus 'Riddick,' 'Taken 2'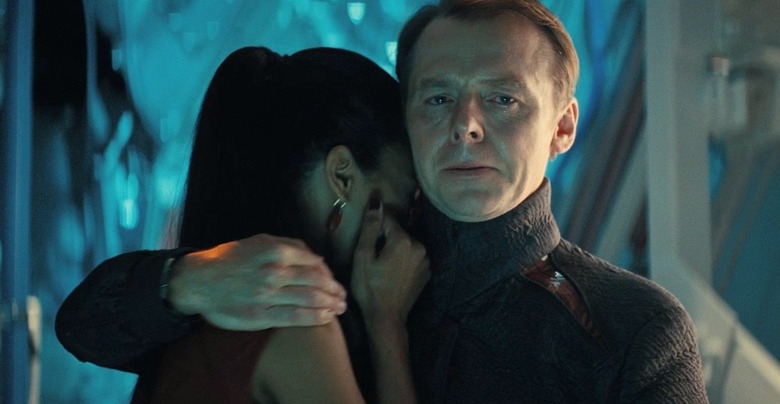 Things are slowing down as we get closer to Christmas, but there's always talk of sequels. Today, we've rounded up discussion of many forms of upcoming sequels, from sci-fi to comedy and action. After the break,
The Russian title for Star Trek Into Darkness has some opposition
and Paramount has revised the synopsis for Trek 2
Mark Wahlberg thinks Ted 2 will shoot next year, after Transformers,
Judd Apatow discusses reuniting everyone for Anchorman 2,
Riddick gets a September 2013 release date,
and Taken 2 can be had digitally, right now.
Fans there aren't too happy about the different, and have petitioned the local distributor, Central Partnership, to go with the original title, calling the new spelling "just illogical, not to mention incompetent," and mentioning that "Into Darkness is an original and intriguing title, while "Vengeance" is just lame cliché." Trekmovie, however, passes along word that, despite more than 4000 signatures on the petition, the distributor says that the title was chosen based on focus group testing of far more people, and it will stand.
In addition to that, a slightly different synopsis for Star Trek Into Darkness has been released in the US. The middle paragraph below bears the changes, including the specification of "earth," and removal of some specifics such as the "one man weapon of mass destruction" description of John Harrison.
In Summer 2013, director J.J. Abrams will deliver an explosive action thriller that takes Star Trek Into Darkness.
In the wake of a shocking act of terror from within their own organization, the crew of The Enterprise is called back home to Earth. In defiance of regulations and with a personal score to settle, Captain Kirk leads his crew on a manhunt to capture an unstoppable force of destruction and bring those responsible to justice.
As our heroes are propelled into an epic chess game of life and death, love will be challenged, friendships will be torn apart, and sacrifices must be made for the only family Kirk has left: his crew.
Collider asked Mark Wahlberg about Ted 2, and the actor is under the impression that the film will shoot right after Transformers 4.
and then I believe we're going to do Ted 2 right after. They're working on it now, kinda going through the negotiation process. But the great thing about it is, Seth's ideas for the second one are sick. He comes from the world of episodic television, and he knows how to tell the stories, man, the way other people don't. Like, the Italian Job, we've been trying to do the sequel for ten years, but he's a different kind of guy.
Collider also got a chance to ask Judd Apatow about bringing people together once more for Anchorman 2:
You have to figure out when everyone is available because it is four people's schedules. You have to talk about it a long time in advance and say, "All right, March 2013, we're going." People get offered a lot of jobs in different situations, so that had to get organized. But, other than that, I've never seen people enjoy making something more than Will Ferrell and Adam McKay like making Anchorman. They're so inspired when it comes to creating ideas for it. The script couldn't be funnier. They literally relish in every moment of it, so I think it's going to be great.
After a long period in which there was a good chance it might not get made at all, Riddick has a release date, with Universal planning to release the third film in the Pitch Black series on September 6, 2013. The R-rated film will be in some IMAX theaters as well as standard houses. The picture below came from the Facebook announcement in which star Vin Diesel trumpeted the date. Writer/director David Twohy once again offered up the film's synopsis:
In the film, the infamous Riddick has been left for dead on a sun-scorched planet that appears to be lifeless. Soon, however, he finds himself fighting for survival against alien predators more lethal than any human he's encountered. The only way off is for Riddick to activate an emergency beacon and alert mercenaries who rapidly descend to the planet in search of their bounty.
The first ship to arrive carries a new breed of merc, more lethal and violent, while the second is captained by a man whose pursuit of Riddick is more personal. With time running out and a storm on the horizon that no one could survive, his hunters won't leave the planet without Riddick's head as their trophy.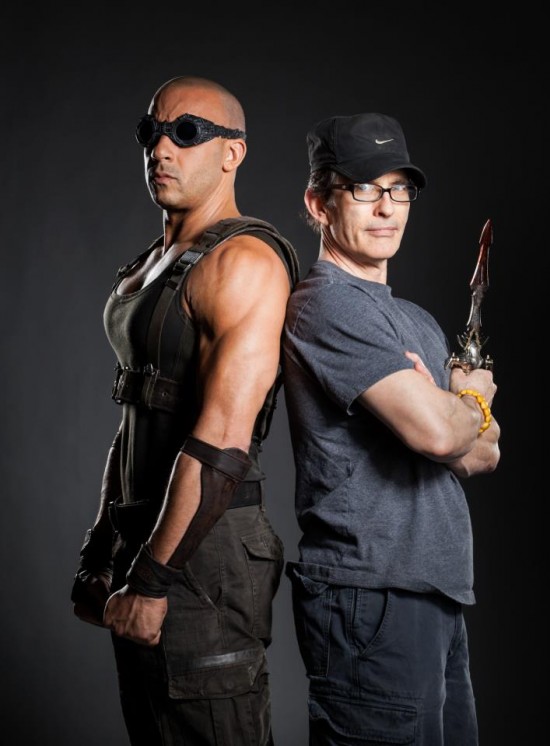 Finally, if you missed Taken 2 and can't wait for disc, you can see the film digitally now. The sequel is available to download or stream in high-definition across digital stores including Amazon Instant Video, CinemaNow, Google Play, iTunes, NOOK Video, PlayStation, VUDU, Xbox Video and YouTube.
Fox is eager to eke a few extra bucks out of people who'll get new digital devices for Christmas, and evidently sees this as an opportunity to sell them some content. Mike Dunn, president of Fox Home Entertainment, said
America will wake up on Christmas morning to more than 16 million new connected devices under the tree this year, making it the year of the connected consumer. The unprecedented explosion of smartphones, tablets and smart TVs give 'Taken 2' a great runway to reach more than 110 million active movie viewers across all of our Digital HD™ retail partners.
Another Fox marketing exec made the company's intention plain: "Our aim is simple: we want 'Taken 2' to be the first movie you enjoy on your new device on Christmas morning."