'Pain & Gain' Trailer: "I Watched A Lot Of Movies, I Know What I'm Doing"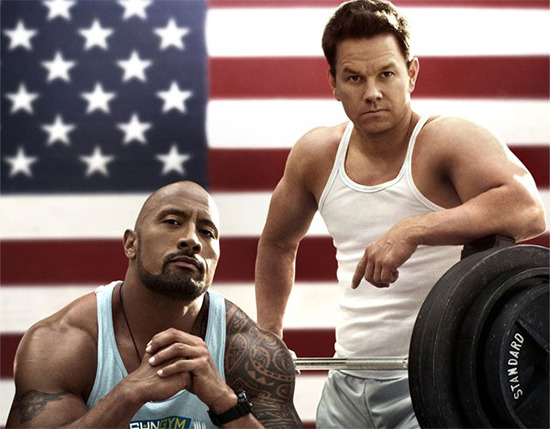 The first trailer for Michael Bay's Pain & Gain is here. Mark Wahlberg stars as a bodybuilder who wants a better life, and so he teams up with ex-con Dwayne Johnson and Anthony Mackie to kidnap a rich businessman, played by Tony Shalhoub. But things don't go so well, and everyone ends up experiencing more pain than anything else.
The film seems to have softened the guys so that they're more movie-ready than the real dudes who inspired the story, but otherwise this looks like pre-Transformers Michael Bay — lurid, sweaty, colorful, and explosive. Check out the footage below.
Pain & Gain also stars Ed Harris, Rob Corddry, Bar Paly, Rebel Wilson, Ken Jeong, Yolanthe Cabau, and a Pontiac Fiero. It opens on April 26th.
From acclaimed director Michael Bay comes "Pain & Gain," a new action comedy starring Mark Wahlberg, Dwayne Johnson and Anthony Mackie. Based on the unbelievable true story of three personal trainers in 1990s Miami who, in pursuit of the American Dream, get caught up in a criminal enterprise that goes horribly wrong. Ed Harris, Tony Shalhoub, Rob Corddry, Rebel Wilson and Bar Paly also star. The film is based on magazine articles by Pete Collins, with a screenplay by Christopher Markus & Stephen McFeely and produced by Donald DeLine, Michael Bay and Ian Bryce.