Superhero Bits: Iron Man 3, Dark Knight Rises, Guardians Of The Galaxy, Sin City 2, Joker, The Wolverine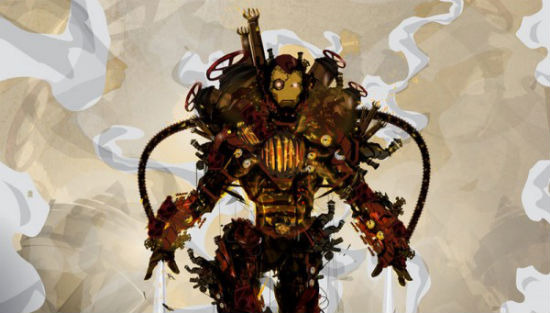 How is it possible for Jack Nicholson and Heath Ledger's Jokers to get together? When is The Wolverine opening all across the world? Which two supervillains are about to team up in the Batman comic books? What did Jack Huston have to say about his Guardians of the Galaxy screentest? Want to see some early Iron Man 3 merchandise? Did Batman have bad thoughts when he found out the truth at the end of The Dark Knight Rises? Read about all of this and more in today's Superhero Bits.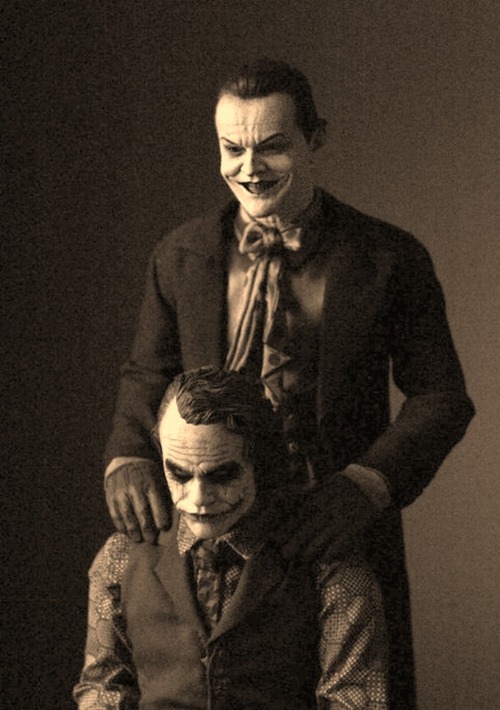 Photographer Marv Thompson (via Movies.com) took two Hot Toys Joker figures and made for an epic photo.
Dennis Haysbert spoke to Superhero Hype about taking over Michael Clarke Duncan's role in Sin City: A Dame to Kill For:
It's going to be my character, but I've spoken extensively with Frank Miller and Robert (Rodriguez) about what they want with the character and yes, it has to have some feel of what Michael did but I have to make it my own.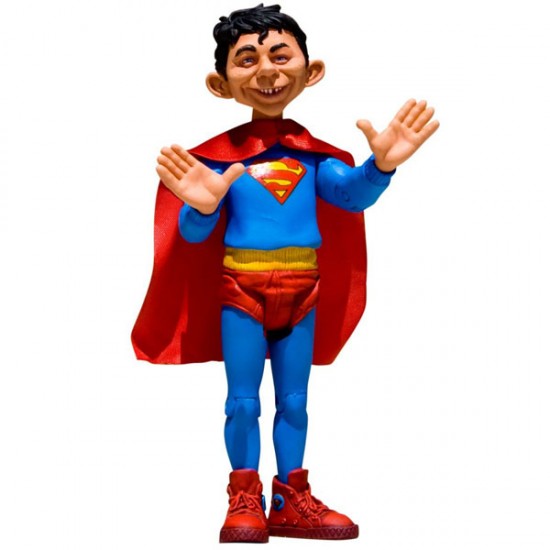 Geek Alerts is selling all your favorite characters as the Just-Us-League of Stupid Heroes. Buy them there.
Don't live in the US but want to know when you'll see The Wolverine? Here are the international release dates.
Get More:
Movie Trailers, Movies BlogBoardwalk Empire and Not Fade Away star Jack Huston told MTV he screentested for Guardians of the Galaxy and would love to do it.Superhero Stuff lists their top 15 moments in comic books for 2012.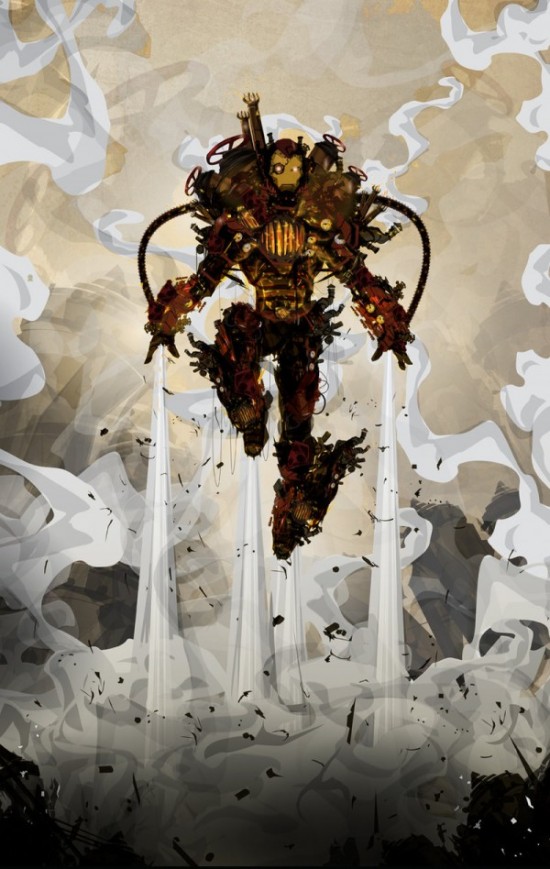 Cool Steampunk Iron Man image, right? Well click here and you can get it on a t-shirt with light up Arc Reactor. Thanks to Bleeding Cool.
Due to the amount of graphics and images included in Superhero Bits, we have to split this post over TWO pages. Click the link above to continue to the second page of Superhero Bits.
College Humor made this hilarious video, Badman, which explores what really happened between Miranda Tate and Bruce Wayne. NSFW language. Thanks to CBM.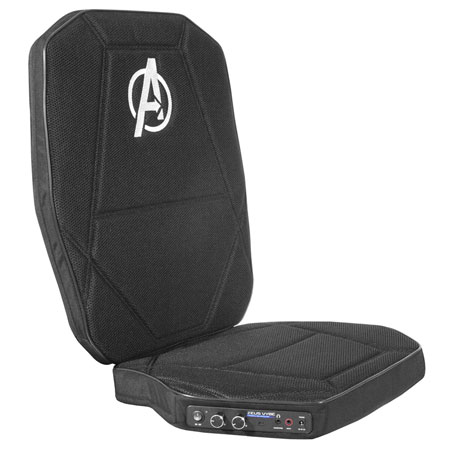 Engadget points us to this Vybe gaming chair with a little Avengers flair.
Comixology (via Gizmodo) now has a feature to let you pick up when you finish reading a comic.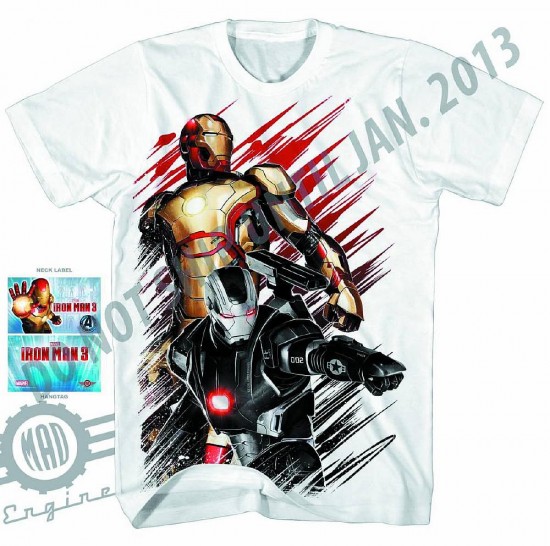 Comic Book Movie found a bunch of concept art for Iron Man 3 clothes and apparel.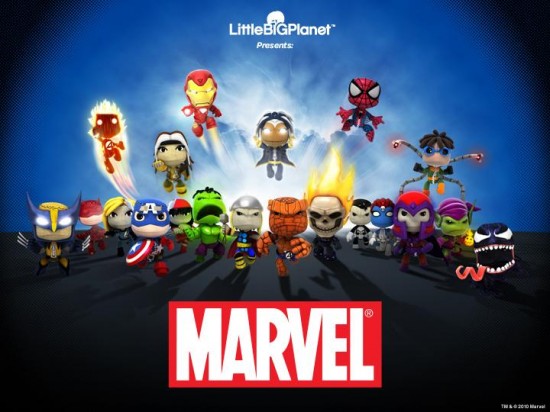 You can already get a ton of Marvel costumes for Little Big Planet, but they're soon releasing ten more: Black Bolt, Black Widow, Iron Fist, Nova and Star Lord to begin. Thanks to CBM.
If you read the Batman comics, the final bit is a spoiler from #15!
3.
2.
1.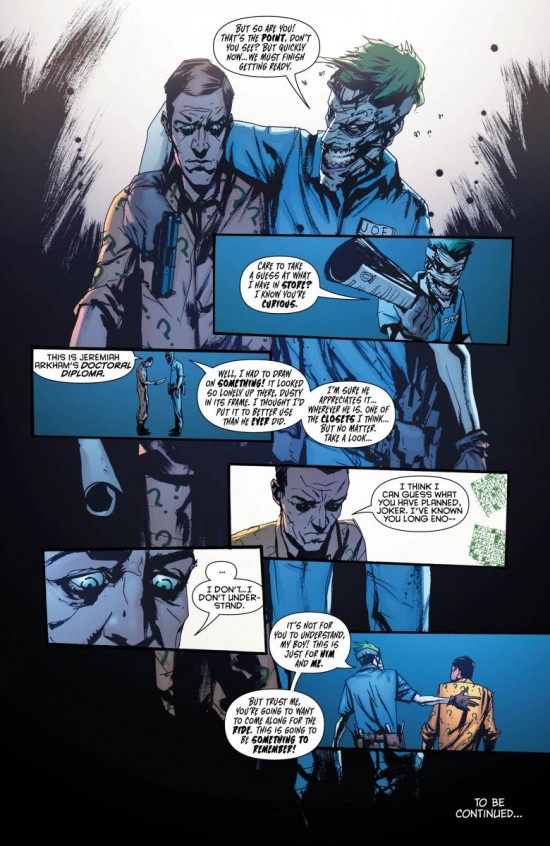 Jock alerted us to this awesome team-up that's about to begin in the Batman comics. The Joker has recruited the Riddler.