'The Smurfs 2' Trailer: Smurfs Gone Wild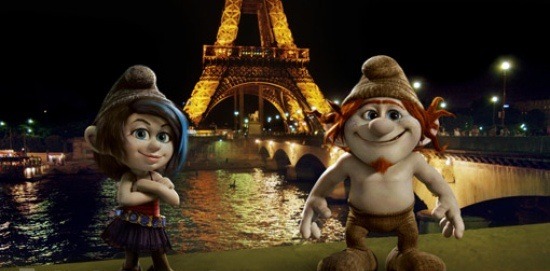 Unless you're still in grade school, odds are you weren't dying for another installment of The Smurfs. But the first film was a runaway hit worldwide, grossing an impressive $563 million worldwide, so now we have The Smurfs 2 to contend with next summer.
Directed once again by Raja Gosnell, the CG sequel sees Gargamel (Hank Azaria) hatching a new plan to get that Smurf juice he so desperately needs. It involves the invention of the Naughties, a pair of small creatures (voiced by Christina Ricci and JB Smoove) that appear to be like the Smurfs in every way besides having gray skin and more 'tude. Watch the trailer after the jump.
[via First Showing]
As a childless adult, I'm not even remotely close to the target audience for this movie, and I can't say this trailer appeals to me at all. But hey, at least it doesn't look any worse than the first movie. That has to be some small relief for parents already dreading the trip to the multiplex.
The Smurfs 2 opens July 29. Neil Patrick Harris and Jayma Mays reprise their roles as the Smurfs' human pals, while Alan Cumming, Katy Perry, Anton Yelchin, Fred Armisen, and George Lopez return as the Smurfs. It's a pretty decent cast, really — a shame they can't find a more enticing project to collaborate on.
The evil wizard Gargamel creates a couple of mischievous Smurf-like creatures called the Naughties that he hopes will let him harness the all-powerful, magical Smurf-essence. But when he discovers that only a real Smurf can give him what he wants – and only a secret spell that Smurfette knows can turn the Naughties into real Smurfs – Gargamel kidnaps Smurfette and brings her to Paris, where he has been winning the adoration of millions as the world's greatest sorcerer. It's up to Papa, Clumsy, Grouchy and Vanity to return to our world, reunite with their human friends Patrick and Grace Winslow, and rescue her! Will Smurfette, who has always felt different from the other Smurfs, find a new connection with the Naughties Vexy and Hackus – or will the Smurfs convince her that their love for her is True Blue?