VOTD: The Sound Of Michael Giacchino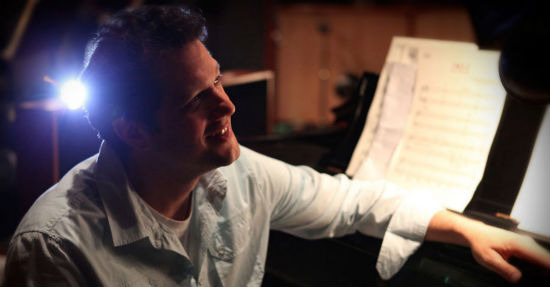 In just a handful of years, Michael Giacchino has quickly developed into one of the most exciting composers working today. After getting started in the world of video games, the New Jersey native got a job on a show called Alias created by a man named J.J. Abrams. That job lead to a show called Lost and from there, he exploded, working with Pixar (The Incredibles, Ratatouille), Bad Robot (Star Trek, Mission: Impossible Ghost Protocol) and even nabbing a well-deserved Oscar in 2010 for his work on Up.
The composer is about to start work on Star Trek Into Darkness (you can read about his work here) but the Soundworks Collection, best known for focusing on movies, decided to take some time out and profile the prolific composer. Check it out below.
Thanks to the always incredibly awesome Soundworks Collection for this video.
On a personal side note, at the aforementioned Star Trek event, I told J.J. Abrams that my favorite part of the Into Darkness prologue was hearing Giacchino's theme again and listening to him talk earlier in that day. Abrams totally understood, agreed and then told me one of his earliest scoring memories. Early in his career, Abrams wrote a movie called Forever Young, which was made with Mel Gibson starring. Years later, he doesn't think the movie is that good but the composer on it was the legendary Jerry Goldsmith. Abrams said he was able to stand three feet from Goldsmith while he worked, and it was one of those never-forget-it moments in Abrams' life. He equated that feeling to watching Giacchino work now. Talk about high praise.
What do you think of the video? Which Giacchino score is your favorite?