Sequel Bits: 'A Good Day To Die Hard,' 'Transformers 4,' 'Ted 2,' 'Eastern Promises 2'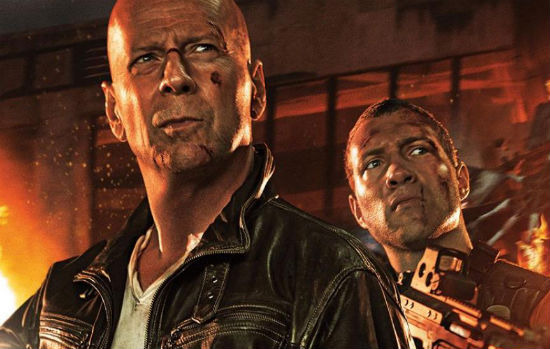 This edition of sequel bits is heavy on the big macho movies, but we've got some indie work in here too. After the jump read about:
A new poster is out for A Good Day To Die Hard, and the film will be released in IMAX
Mark Wahlberg says Transformers 4 starts shooting starts in May, and it'll be his most challenging role yet.
The star also thinks Ted 2 might be ready to shoot after that and the ideas are "sick."
David Cronenberg explains why Eastern Promises 2 didn't happen and his idea for The Fly 2, which also didn't happen.
In two short months, Bruce Willis will return as John McClane in the 5th Die Hard film, A Good Day to Die Hard. When the film opens on February 14, you'll have the option to see it in regular theaters or  IMAX, that company announced on Friday. It's the first Die Hard movie in IMAX. At the same time, Entertainment Weekly premiered a brand new poster, which you can see below.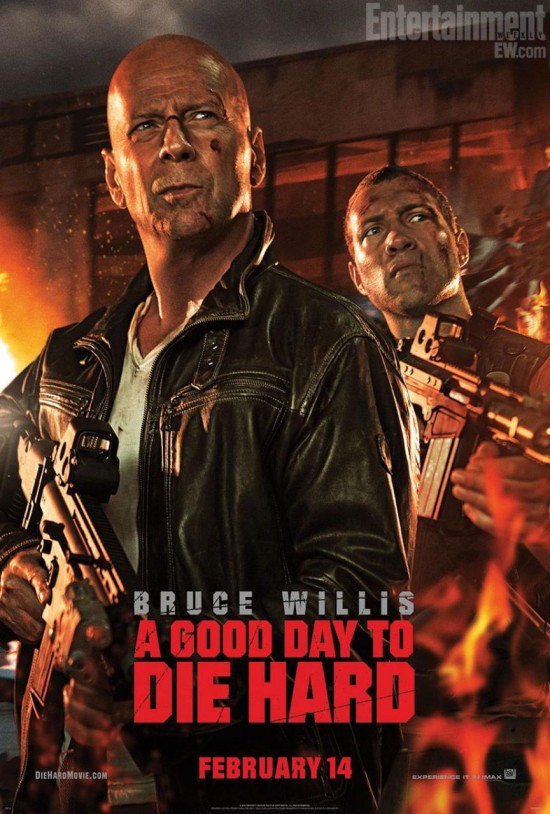 Speaking to I Am Rogue, Mark Wahlberg talked about why he wanted to do Transformers 4 and how it's going to be a challenge:
I had a great experience working with Michael. We really hit it off. We complement each other so well on set and we took something that was really good and I think we made something special with Pain and Gain. He said to me (on set), 'What do you think about doing a Transformers movie with me?' I said, 'Well, what do you want me to do? He told me and I said, 'Absolutely!' I think it will be the most challenging role that I've played and it's an opportunity for me to do something extremely different. It's going to be very different from what the first ones were. I'm excited about it. I talked to Steven Spielberg and I talked to Brian Grazer and I said, 'Don't worry guys, this is not me taking a paycheck and running with it. This is me trying to ... I liked what the guys did with like The Avengers, for instance. When I watched that movie I was not interested in seeing it at all but it was entertaining for me as well as for my kids. I think they did a really good job and we want to do something special with it, so I'm excited about it.
Wahlberg also spoke to Collider and said, once he's done with Transformers 4, which starts shooting in May, Ted 2 should be ready to go:
We're shooting Transformers in May, and then I believe we're gonna do Ted 2 right after. They're working on it now and we've kind of gone through the negotiation process. The great thing about it is Seth's ideas for the second one are sick. He comes from the world of episodic television so he knows how to tell the stories, man, in a way that most people don't, like for instance The Italian Job we've been trying to do the sequel for 10 years. He's a different kind of guy.
David Cronenberg sat down with The Playlist to talk about Cosmopolis and he told two great stories about sequels. The first was his idea for Eastern Promises 2 and why it didn't get made:
I really wanted to see Nikolai go back to Russia, because one of the things I wanted in the first movie was that you see a bunch of Russians in London, but you never see them in Russia. In other words you experience their exile and they are trying to re-create some of Russia within London. In the original screenplay there were some scenes in Russia and I thought it was better if we don't see that – they long for Russia but we never see that.
Why didn't it get made?
Focus Features couldn't agree on a budget, basically. I thought it was a very ambitious script and I wanted to do it properly and they really felt the financial restraints of the world in general. It was a really budget disagreement.
Cronenberg's The Fly actually had a sequel but he wasn't involved in it. In the same interview the director explained he did however, have an idea for his own sequel and said the following about it:
It wasn't really a remake, it was more of a sequel or a sidebar. It was a meditation on fly-ness. None of the same characters or anything and, of course, with an understanding of modern technology. It was something I was very pleased with and it was a disappointment not to get it made.