'I'm So Excited' Teaser Trailer: Pedro Almodovar Is, Once Again, Exuberantly Colorful And Strange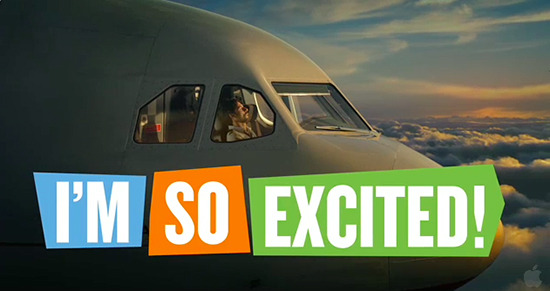 One thing we can probably all use today is a light, colorful, perhaps even strange comedy.
I'm So Excited! is the new film from Pedro Almodovar, and it couldn't appear to be more different from his last, The Skin I Live In. This brief teaser shows a few bored or irritated passengers on an airplane, and then focuses on three male flight attendants who break into a rendition of 'I'm So Excited,' by the Pointer Sisters.
No, I don't know what that's all about, either. But I kinda love it.
The film features Javier Camara, Cecilia Roth, Lola Duenas, Raul Arevalo, Carlos Areces, Antonio de la Torre, Hugo Silva, and "special collaborations" with Penelope Cruz, Antonio Banderas and Paz Vega. I don't know what "special collaborations" means, either, but we'll find out soon.
Apple has the trailer. There's no official synopsis for I'm So Excited! just yet, but the film is set to debut next year from Sony Pictures Classics.