'Zero Dark Thirty' Trailer: One Last Look At One Woman's Dedication To Duty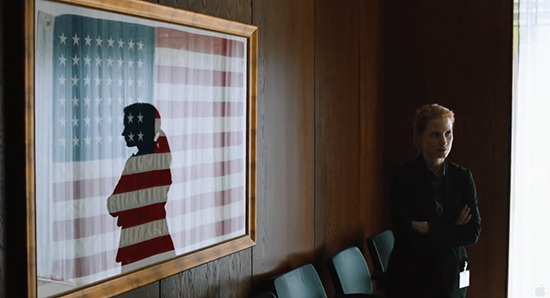 Kathryn Bigelow's film Zero Dark Thirty has turned into one of the most acclaimed films of 2012, and most of us haven't had a chance to see it yet. Early screenings for critics groups and awards voters have led to massive amounts of positive conversation about the movie's craft, and some less positive conversation about the way it depicts the use of torture.
The film has a limited release next week, but most audiences will have to wait until January to see how Bigelow and her The Hurt Locker screenwriter Mark Boal chronicle the attempt to find and kill Osama Bin Laden. But here's one last trailer to tease the work from Jessica Chastain as the woman who wouldn't give up the hunt.
Yahoo has the trailer. Zero Dark Thirty opens in New York and LA on December 19, and will go wide in January.
For a decade, an elite team of intelligence and military operatives, working in secret across the globe, devoted themselves to a single goal: to find and eliminate Osama bin Laden. Zero Dark Thirty reunites the Oscar(R) winning team of director-producer Kathryn Bigelow and writer-producer Mark Boal (The Hurt Locker) for the story of history's greatest manhunt for the world's most dangerous man.