HBO Planning A 'Game Change' Sequel About The 2012 Election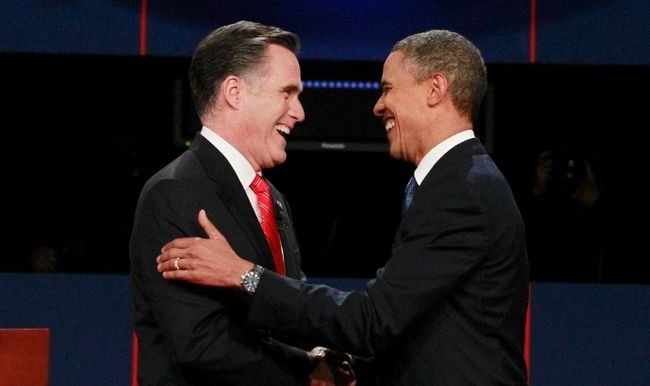 Just one month after election night, the 2012 presidential campaign already feels like a distant memory. For most of us, that feels like a good thing. It's a relief to not have to think about debates, polls, stump speeches, email campaigns, political ads, and what have you for another couple of years. But HBO's eagerly preparing to relive the magic, with a movie about this year's big race.
The cable network has just optioned the book Double Down: Game Change 2012 from journalists Mark Halperin and John Heilemann, who also penned the source material to this year's HBO film Game Change. The tome is scheduled to hit shelves in fall 2013, while the movie will air in 2016. More details after the jump.
Though Halperin and Heilemann's book Game Change: Obama and the Clintons, McCain and Palin, and the Race of a Lifetime went behind the scenes of both campaigns, HBO's movie version centered on Sarah Palin's weird, wild run for VP. There's no such obvious turning point from the 2012 campaign (at least not that I can think of offhand), but it seems likely Double Down will take a similarly narrow approach.
Given the high-profile talents they were able to attract for the last film, including Julianne Moore, Woody Harrelson, and Ed Harris, HBO should have no trouble landing some intriguing leads for the new one. With that in mind, who would you like to see capture Mitt Romney's famously robotic persona?