'Angry Birds' Will Crash Into Cinemas In 2016; 'Despicable Me' Producer Signs On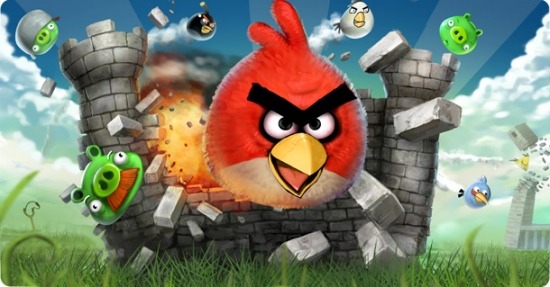 It's hard to believe it's only been three years since Rovio Entertainment launched a little mobile game called Angry Birds. In that time, the franchise has become totally ubiquitous. I'm not just talking about the countless special editions of the game itself, either. I can't walk into a drugstore without seeing Angry Birds-branded candy and plush toys for sale, and Angry Birds t-shirts are a common sight on the subway or the sidewalk.
Now, the cute but vicious creatures are pushing into new territory with a planned movie. Rovio has announced that a 3D CG-animated feature adaptation will hit in 2016, with John Cohen (Despicable Me) producing. David Maisel (formerly of Marvel Studios) remains on board as executive producer. More details after the jump.
Cohen's had plenty of experience with animated films. While at Fox, he worked with Blue Sky on Ice Age, Robots, and Horton Hears a Who; since then, he's also produced Despicable Me and executive produced Hop. In addition, it was his idea to turn Alvin and the Chipmunks into that grating CG feature. While the Angry Birds games have attracted players of all ages, Cohen's resume suggests that the cinematic version may be more kid-oriented.
As for what the movie will actually be about, your guess is as good as ours. While the game does have a plotline of sorts, it doesn't have much of a mythology to draw from, and its characters don't have strong distinct personalities. Then again, I guess that still puts it at an advantage over something like Battleship, which had no story or characters at all until Peter Berg and his writers made them up.
Perhaps they can borrow some ideas from what is still my favorite piece of Angry Birds-inspired entertainment — the "Angry Birds Peace Treaty" from the Israeli show Eretz Nehederet.
Discuss: Who's excited for an Angry Birds movie?