'Man Of Steel' Trailer: Zack Snyder Emphasizes The Man In Superman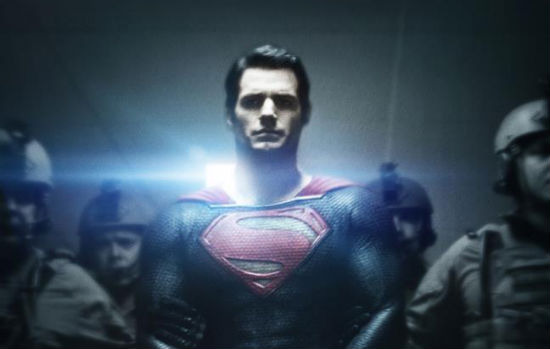 Here's the full-length trailer for Zack Snyder's Man of Steel. Henry Cavill stars as Clark Kent and his alter-ego Superman, and Amy Adams, Michael Shannon, Kevin Costner, Diane Lane, Laurence Fishburne, Antje Traue, Ayelet Zurer, Christopher Meloni and Russell Crowe play supporting roles.
This trailer is similar to the footage shown at Comic Con this past summer, but gives up more footage of Superman in action, and of the supporting cast. It's a promising and effective collection of footage. Check it out below.
Thoughts carried over from the first footage presentation: I hope there's a lot less origin in this film than the trailer sells. We've seen that story many times. But I really do like what I see here, just as I did when the similar reel played at Comic Con, and I suspect that in the final edit this will be less of an origin retelling than this trailer seems to promise. There's also the question of some of the details in the origin — what kind of person does Pa Kent hope Clark is going to grow into?
I do enjoy how the trailer lingers on the point that seems to capture Clark Kent at a tipping point, nearly ready to fully commit to his nature on Earth. The latter half of the trailer suggests that rather than jumping, he may be pushed into that decision — is it Michael Shannon, as Zod (or whatever name they're using for him) that provides the force Clark needs to embrace what he can be?
And while there's a lot in this trailer that clings to the "man" in Superman, clearly Snyder & Co. go big at some point, and the footage here suggests those sequences might be spectacular. (And free of speed ramping, as we cheered over the summer.) I'll be pleased if Snyder has really taken a leap forward in his storytelling, and if he can nail the spectacle while keeping the story grounded.
Man of Steel opens on June 14, 2013.
Next summer, "Man of Steel" is coming to the big screen. The film is from director Zack Snyder and producers Charles Roven, Christopher Nolan, Emma Thomas and Deborah Snyder. The screenplay was written by David S. Goyer from a story by Goyer & Nolan, based upon Superman characters created by Jerry Siegel & Joe Shuster and published by DC Comics.