POTD: 98 Reels Of Film For 'The Hobbit: An Unexpected Journey' In IMAX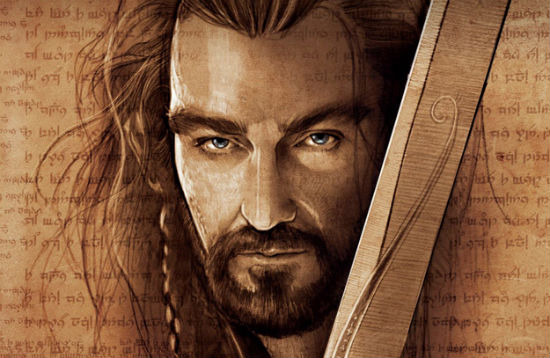 Why will you only be seeing the Star Trek Into Darkness prologue in front of digital IMAX screenings of The Hobbit: An Unexpected Journey? Because the film is so long, an extra nine minutes likely couldn't fit on a platter. Peter Jackson's film is just under 3 hours, with credits, so it's literally a mass of celluloid that pushes the boundaries of what IMAX projectors can physically show.
The Dark Knight Rises was a similar length; it ran 50 reels and weighed 600 pounds when fully assembled. However The Hobbit: An Unexpected Journey is also in 3D, which means it's that double that, and an IMAX employee took a photo of the film arriving in the mail. All 98 reels of it. It's staggering. Check it out below.
Thanks to Reddit for the image.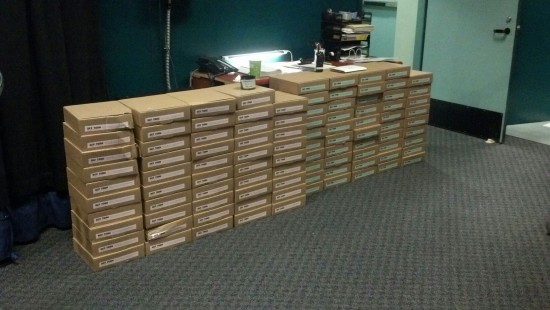 How are you going to see The Hobbit in 2D, 3D, HFR 3D, IMAX 3D or Digital IMAX 3D? For more info on how the IMAX projectors work, watch this video about The Dark Knight Rises.