Quentin Tarantino Says 'Kill Bill Volume 3' Is "Probably Not" Happening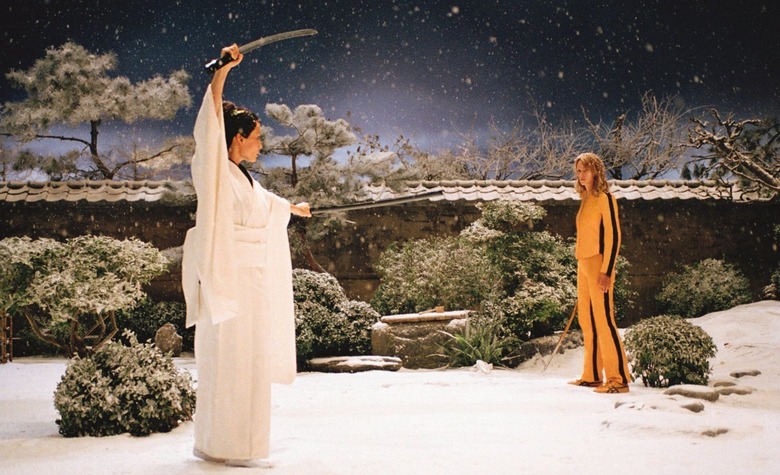 Is Kill Bill Volume 3 ever coming down the pipeline? Don't count on it. Although Quentin Tarantino's been floating the possibility for a long time, he seems far less enthusiastic about the project these days. The news shouldn't come as too much of a shocker. Tarantino's notorious for talking up projects that never get made, and there's been little progress on Kill Bill 3 over the past several years. Hit the jump to read his words.
As of now, however, it doesn't look like any of that will be happening. During the premiere for Tarantino's new feature Django Unchained, We Got This Covered asked the filmmaker whether another Kill Bill entry was in the works. The response they got was pretty straightforward. "I don't know if there's ever going to be a Kill Bill Vol. 3," Tarantino said. "We'll see, probably not though."
True, Tarantino isn't entirely ruling out the idea of going back to the film someday. Fans who've really got their hearts set on another Kill Bill can hold onto that scrap of hope, for whatever it's worth. But even if it does get made, it seems unlikely to happen anytime soon.
And I can't say I'm too broken up about that. Tarantino's a director who continually surprises me with his creativity. I'm sure I'd enjoy seeing the DeVAS again, but given the choice I'd rather see him attempt something fresh than revisit familiar territory. What about you? Are you bummed that we may never get a third Kill Bill?