Japanese 'Unforgiven' Teaser: Ken Watanabe Takes Over A Clint Eastwood Signature Role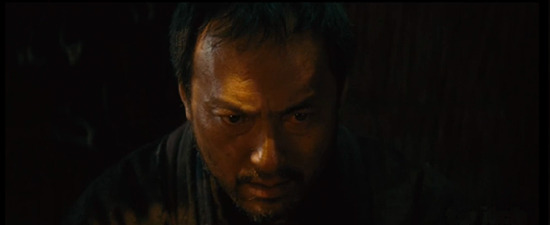 Here's a brief look at footage from Unforgiven (Yurusarezaru mono), aka the Japanese remake of Clint Eastwood's 1992 western, here with Ken Watanabe in the lead role. We're given quick glimpses of the scenery, as well as what appears to be the town to which Watanabe's swordsman, newly out of retirement, heads to collect a bounty. We also see quick views of the major characters, and those who know the original film even in passing will likely be able to ID who's who pretty fast.
Thanks to Twitch for the trailer:
Unforgiven opens September 13, 2013 in Japan. Conceivably, it could end up at one of the Cannes, Venice or Toronto festivals before that date. Kunimura Jun, Yagira Yuya, Sato Koichi, Emoto Akira, Koike Eiko and Kutsuna Shioli also star, under the direction of Lee Sang-il (Hula Girls), who also scripted.