Superhero Bits: Iron Man 3, X-Men: Days Of Future Past, Before Watchmen, Thor: The Dark World, Batman: Arkham City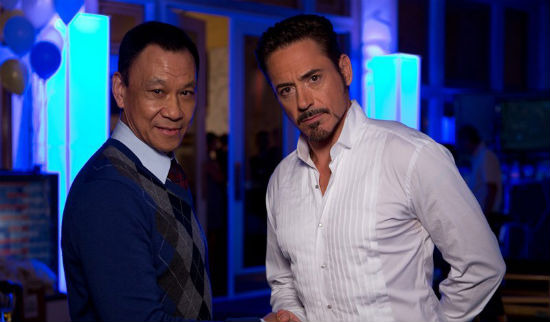 Which Chinese actor has been cast in Iron Man 3 and who might he be playing? What's on the wall of the production designer for X-Men: Days of Future Past? Which member of the Watchmen has now been immortalized by Olly Moss? Did actors Scarlett Johansson and Anthony Hopkins talk Marvel on the set of Hitchcock? Want to hear Idris Elba talk Thor: The Dark World and maybe see some set footage? Read about all this and more in today's Superhero Bits!
Olly Moss did a variant cover for an upcoming Before Watchmen comic. Very cool.
Chinese actor Wang Xuequi (seen at top, courtesy DMG) has been cast in Iron Man 3 as the production heads to Beijing for some filming. Read more at Deadline and, to see a more spoilerish image of Xuequi on set, head to the final page.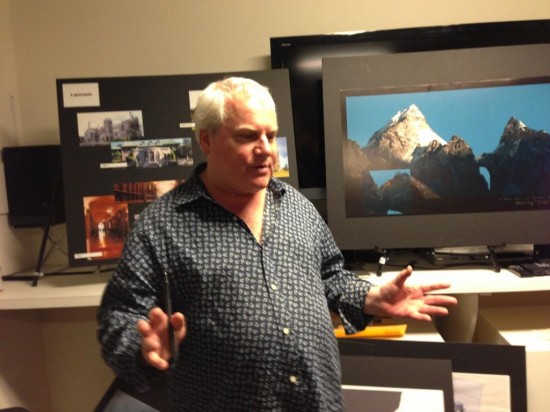 Bryan Singer tweeted this image of his production designer on X-Men: Days of Future Past, John Mayhre. What's on the back wall?The Playlist has a great feature on 2012 movies who could have been cast with different actors. The Dark Knight Rises is on there.
/Film reader @KeithWOaCrew put together the audio from Star Trek Into Darkness over The Avengers and it fits pretty well.
@Gholson on Twitter found this humorous question asked by a fan about The Avengers.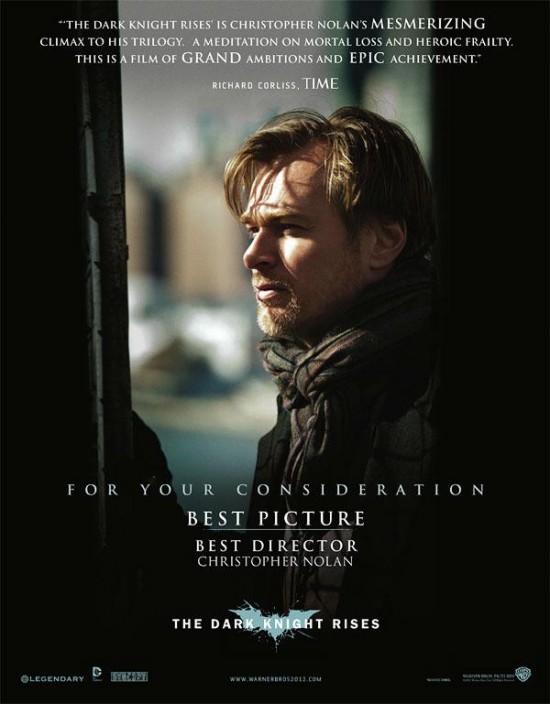 Comic Book Movie posted another ad run by Warner Bros. hoping to get Oscar voters to vote for Christopher Nolan.
Due to the amount of graphics and images included in Superhero Bits, we have to split this post over TWO pages. Click the link above to continue to the second page of Superhero Bits.
Idris Elba was on a red carpet recently and talked a bit about Thor: The Dark World. Thanks to CBM.
Speaking to Vulture, Scarlett Johansson talked about comparing Marvel notes with her Hitchcock co-star Anthony Hopkins:
We're [both] part of the Marvel universe....We compared, contrasted our notes, our experiences ... how wonderful Chris Hemsworth [who plays Thor] and Tom Hiddleston [who plays Loki] are. It was nice to be able to share our stories of on-set experiences. We have a mutual love for them, so strongly.
YouTube user Counter656 makes amazing stop-motion animation and here's a recent one featuring Superman vs. Lex Luthor.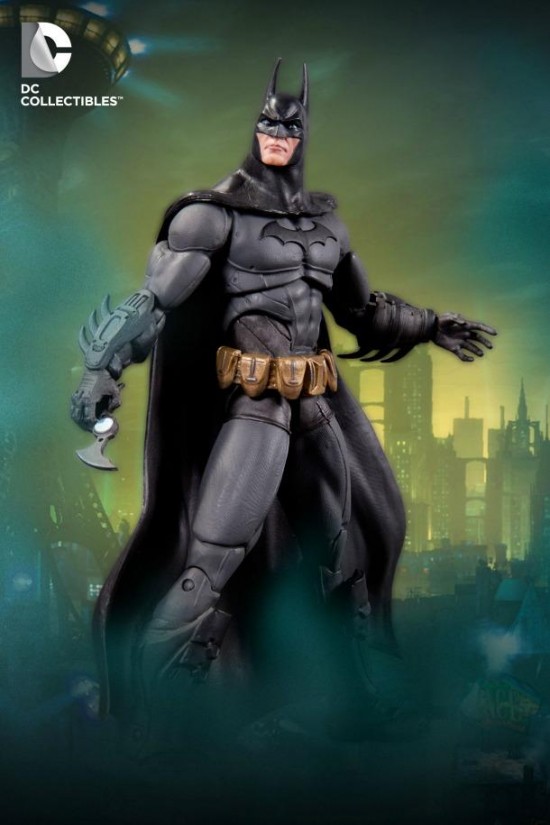 Game Informer (via CBM) posted a bunch of images of new Batman: Arkham City toys.
THE FINAL BITS ARE POTENTIAL SPOILERS FOR IRON MAN 3 AND THOR: THE DARK WORLD.
3.
2.
1.
Comic Book Movie posted the video above of second unit filming on the set of Thor: The Dark World. Someone is causing some panic.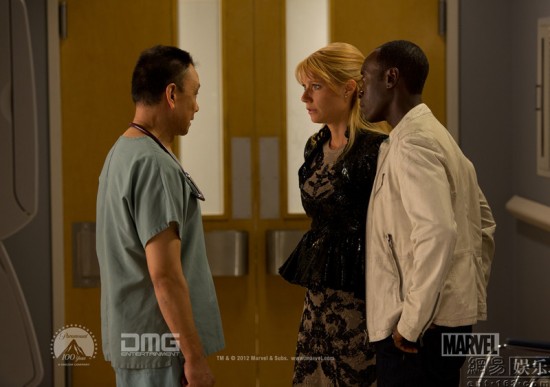 Remember on page one when we reported that Wang Xuequi was in Iron Man 3? DMG (via CBM) posted this image of the actor in he role. I'd guess Tony is in the hospital.