'After Earth' Trailer: Jaden Smith Is Forced To Survive On His Own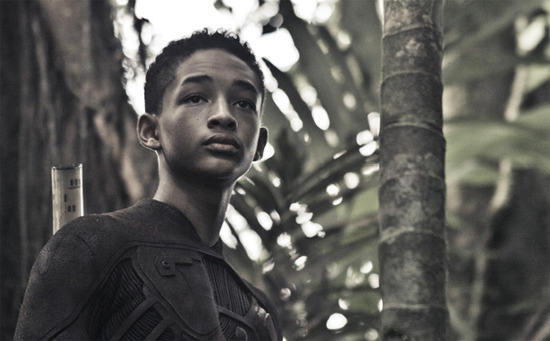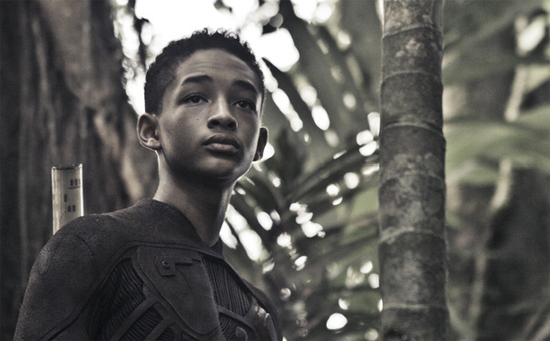 Here's the international trailer for M. Night Shyamalan's sci-fi picture After Earth, which stars Will Smith and son Jaden Smith as a father and son who are stranded on an Earth that has returned to a sort of wild, prehistoric state. The trailer opens with a hell of a sequence, and then settles into a more meditative sort of survival adventure setup that is less sci-fi than it is Edgar Rice Burroughs.
While the trailer keeps Will Smith's presence throughout thanks to voiceover, this looks to a great extent like a one-man show for Jaden Smith. Can he carry it off, with Shyamalan's help? Check out the trailer below. 
Update: here's the official embed:
After Earth opens on June 7th, 2013.
One thousand years after cataclysmic events forced humanity's escape from Earth, Nova Prime has become mankind's new home. Legendary General Cypher Raige (Will Smith) returns from an extended tour of duty to his estranged family, ready to be a father to his 13-year-old son, Kitai (Jaden Smith). When an asteroid storm damages Cypher and Kitai's craft, they crash-land on a now unfamiliar and dangerous Earth. As his father lies dying in the cockpit, Kitai must trek across the hostile terrain to recover their rescue beacon. His whole life, Kitai has wanted nothing more than to be a soldier like his father. Today, he gets his chance.