Cool Stuff: 'Alternate Endings' Art Show At Bottleneck Gallery In Brooklyn, NY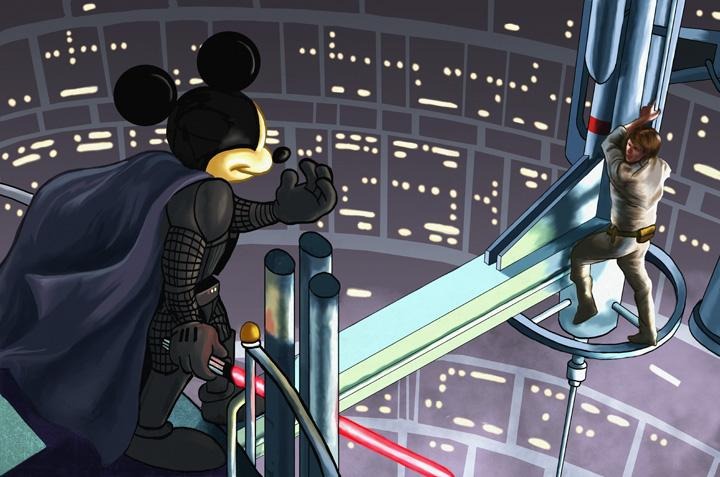 Movies, in general, have happy endings. The hero triumphs over adversity and the audience leaves the theater feeling good. But what if the bad guy won? What if the bomb went off? While the happy ending dominates cinema, some of the best movies of all time have taken the 'dark ending' route, and now some that did not have been reimagined with new conclusions.
Alternate Endings is a brand new art show presented by the Silver Screen Society and opening December 14 at the Bottleneck Gallery in Brooklyn, NY. Each artist in the show picked one of their favorite movies and created a piece of art showing an "alternate ending." So, for example, Godmachine surmised that Tetsuo won in Akira. Mark Englert reimagined James Bond's childhood in Skyfall. Others changed the endings of Home Alone, RoboCop, The Dark Knight Rises and more.
After the jump, check out a few images from the show and get all the pertinent info.
Alternate Endings will have an opening reception from 7-10 p.m. on December 14 and remain on display through January 4. It's located at 60 Broadway, Brooklyn NY. For contact info and hours, visit www.bottleneckgallery.com.
Here are several images from the show. Mouse over each for the artist name and movie.
I love the idea of this show, especially for films where the bad guys are kind of enjoyable, like in the case of Akira or Home Alone. Those are two of the best above, along with Englert's flashback tag for Skyfall and the awesome Dark Knight Rises/ruins of Gotham. There's just room for so much awesome in this show. Hope you guys head to Brooklyn on Friday and check it out.
All of the above art, and much more, will first be on sale Friday with the rest most likely going online Saturday, December 15. Keep an eye on @bottlenecknyc for the info.