Josh Trank's 'Fantastic Four' Reboot Set For 2015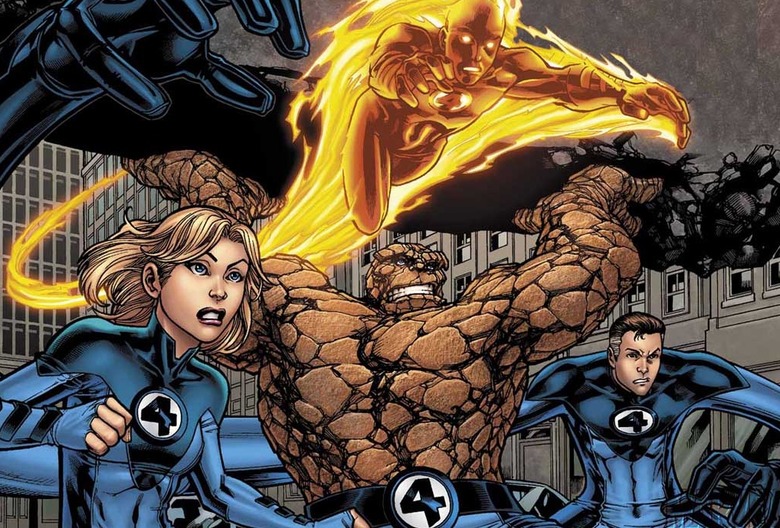 As long as the Mayan calendar doesn't mark the end of the world in a few weeks, 2015 is looking exceedingly awesome. It'll bring a new Avengers film, a new Star Wars film, maybe a new Avatar film, possibly a Justice League film and now 20th Century Fox has dated their own major film for the year. Exhibitor Relations reveals that Fox has dated Josh Trank's reboot of Fantastic Four for March 6, 2015. Read more after the jump.
ERCBoxOffice (via ComingSoon) posted the info, which puts some necessary pressure on both the director and studio to make this long discussed film.
Fantastic Four, of course, was turned into a 2005 film by director Tim Story with a sequel released in 2007. Trank's film will likely deviate from that completely and attempt to be part of some kind of Fox Cinematic Marvel Universe, which should start with 2013's The Wolverine directed by James Mangold and continue with 2014's X-Men: Days of Future Past directed by Bryan Singer. Comic book writer Mark Millar was recently hired as head of the Marvel Universe at 20th Century Fox and has talked about linking all the movies, just as Marvel has done with their films at Paramount and now Disney. Here's Millar:
Hiring Josh Trank for Fantastic Four...it could just not be more different than the first Fantastic Four movie from what I've seen so far. Even just as a fan, I'm very, very excited by the level of talent they have on the directors side of things.
He's right. Tim Story and Josh Trank are radically different but Fantastic Four is considered by Marvel fans to be on the level, if not higher than, The Avengers in terms of importance. This is a major, major film and while the March 2015 release date does speak to the urgency the studio feels, it also places itself far away from not only the locked in 2015 release dates (like Avengers 2) but the expected ones (like Star Wars on Memorial Day and possibly Justice League in late June or mid July, like the other Warner Bros. DC movies).
What do you think about this release date? Are you excited for Trank's take on the comic?