Release Dates: George Clooney's 'Monuments Men' Slotted For December 2013, Terence Malick's 'To The Wonder' Announces April Release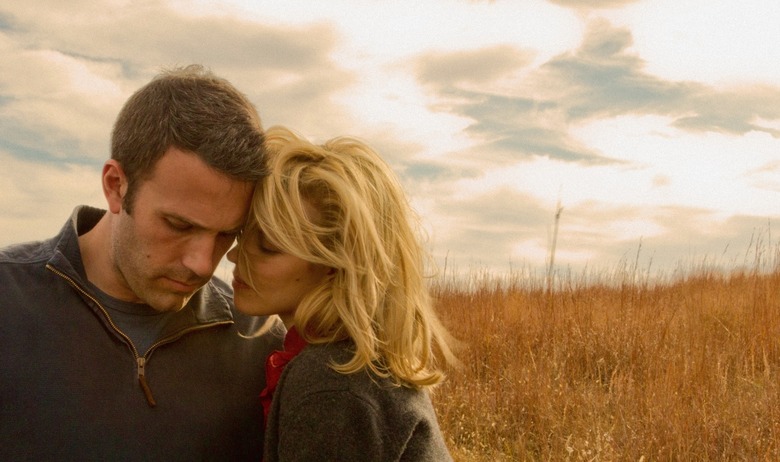 As 2012 comes to an end, it's time to look ahead to the cool stuff in store for 2013. A few new release dates have just been announced, promising a new year just as exciting on the cinematic front as the old one was. Hit the jump to read more about scheduling for George Clooney's The Monuments Men, Terence Malick's To the Wonder, and more.
The company also has Jeff Nichols' Mud and Pedro Almodóvar's Los amantes pasajeros (a.k.a. I'm So Excited) due out in the spring, although exact dates have not been confirmed. Starring Matthew McConaughey, Michael Shannon, Reese Withersoon, and Sarah Paulson, Mud had its world premiere at Cannes earlier this year. Los amantes pasajeros hasn't hit the film festival circuit yet, but will open in Spain in March. Described as a "very light comedy," the Almodóvar's latest features Penélope Cruz and Antonio Banderas.
Fast forwarding several months, Clooney's The Monuments Men will fall right into 2013's year-end prestige pic crush with a release date of December 20. Already, it's facing some stiff competition. The Tom Hanks-starring Saving Mr. Banks opens the same day, as do the Hangover-esque Last Vegas and Fox's Walking With Dinosaurs. Clooney's film centers around a group of Allied art historians and creators who try to save the world's greatest artwork from being destroyed by the Nazis. Matt Damon, Daniel Craig, Cate Blanchett, Bill Murray, Jean Dujardin, John Goodman, Hugh Bonneville, Bob Balaban, and Clooney himself are all set to star.
[Sources: Film Nation via The Playlist, Box Office Mojo]