'Oblivion' Poster: 'Tron: Legacy' Director Strands Tom Cruise In Ruined New York City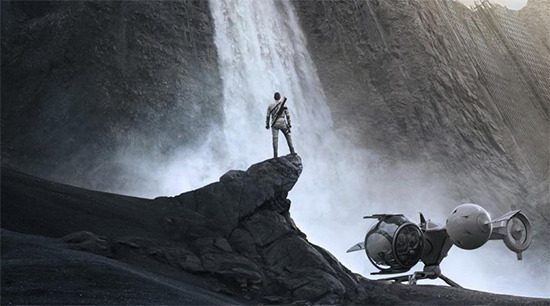 Here's the first official poster for Oblivion, the new film from Tron Legacy director Joseph Kosinski. The movie casts Tom Cruise as a drone repairman who is stationed on an Earth that has seen better days, to put things mildly. The first image sells a grand vision of an almost fossilized Manhattan, with Cruise in the now-standard poster stance. After Tron I'm not certain about Kosinski's storytelling chops, but I know he can deliver visual spectacle, and this poster certainly promises big imagery.
Olga Kurylenko, Andrea Riseborough, Nikolaj Coster-Waldau, and Melissa Leo also star, with the script by William Monahan, Karl Gajdusek, and Michael Arndt based on a graphic novel that Kosinski created.
The trailer will hit on Sunday, but for now you can see the poster below.
Thanks to IGN.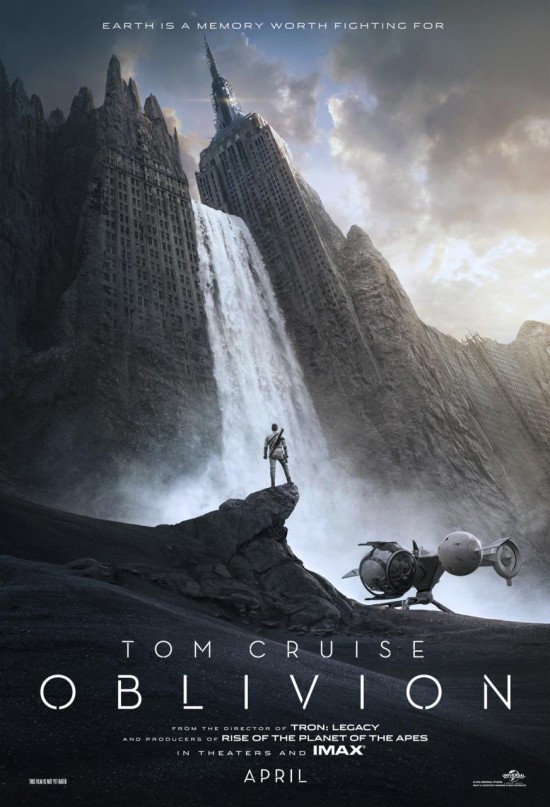 On a spectacular future Earth that has evolved beyond recognition, one man's confrontation with the past will lead him on a journey of redemption and discovery as he battles to save mankind. Jack Harper (Cruise) is one of the last few drone repairmen stationed on Earth. Part of a massive operation to extract vital resources after decades of war with a terrifying threat known as the Scavs, Jack's mission is nearly complete. Living in and patrolling the breathtaking skies from thousands of feet above, his soaring existence is brought crashing down when he rescues a beautiful stranger from a downed spacecraft. Her arrival triggers a chain of events that forces him to question everything he knows and puts the fate of humanity in his hands.
Oblivion will first open in IMAX on April 12, and will go wide on April 19.