'Blancanieves' Trailer: Spain's Oscar Entry Is A Silent Film Featuring A Bullfighting Snow White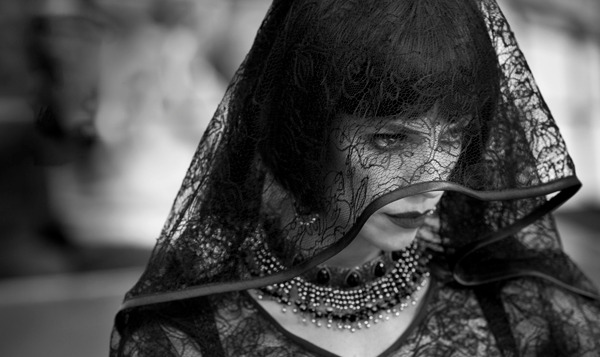 We've already seen the classic Snow White fable interpreted a few different ways this year in Tarsem Singh's Mirror, Mirror and Rupert Sanders' Snow White and the Huntsman, but Pablo Berger's Blancanieves may be the most unexpected of the bunch.
The black and white film pays homage to cinema's silent era, not unlike last year's big winner The Artist. Perhaps that's what inspired Spain to pick it as its official foreign language Oscar entry for the year. Unlike Michel Hazanavicius' crowd-pleaser, however, Blancanieves also draws heavy inspiration from Spain's flamenco and bullfighting traditions. Watch the trailer after the jump.
Berger's variation of the Snow White story reimagines the character as the daughter of a famous matador (Daniel Giminez Cacho). Sofia Oria plays the lead, here called Carmencita, in her childhood, while Macarena Garcia takes over the role as a young woman. When her scheming stepmother (Maribel Verdu) tries to have her killed, Carmencita survives and takes up with a roving band of bullfighting dwarves.
[via Deadline]
Blancanieves had its world premiere at the Toronto International Film Festival this fall, earning strong reviews. Roger Ebert called it "a wonderment," Variety liked that it was "sweet without being sugary," and THR enthused that it "cleverly reshapes a classic fairy tale." Special praise has been lavished on Alfonso de Vilallonga, who wrote the flamenco-flavored score, and on Kiko de la Rica, who provided the stunning cinematography.Blancanieves comes to U.S. theaters January 18.