First Photo From 'The Hobbit: The Desolation Of Smaug' Keeps The Dragon Just Out Of Frame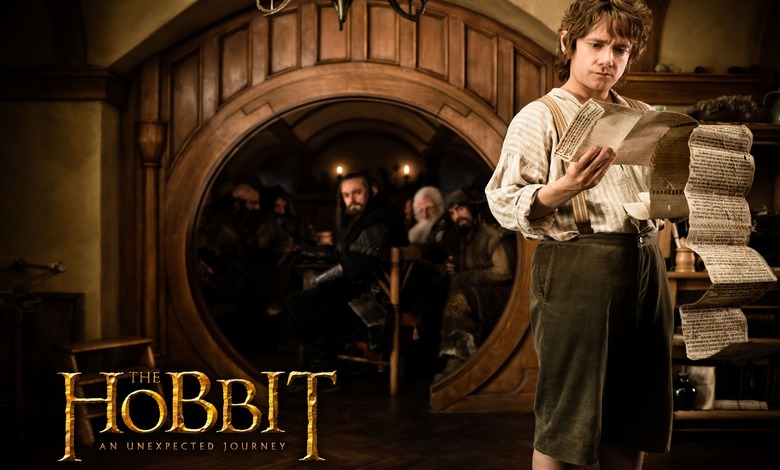 Yesterday we saw an image billed as the first from The Hobbit: There and Back Again, which is the third film in Peter Jackson's trilogy adapting J.R.R. Tolkien's short novel The Hobbit. I wondered if that might have been a mistake in billing, and that the still might actually have been from the second film, The Desolation of Smaug. After all, we hadn't seen anything from the second movie yet, and so to see a still from the third seemed odd.
But that was indeed from the third movie. And now we've got the first pic from The Desolation of Smaug, and the guess is that it comes from the very end of the film, just as Bilbo Baggins (Martin Freeman) is coming face to face with the dragon Smaug (Benedict Cumberbatch) for the first time. See that, and a new pic from the first Hobbit film, below.
EW has this image from the second film: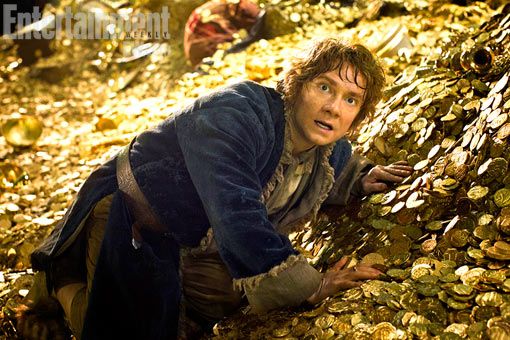 And co-writer Philippa Boyens explains that the trilogy will end not with the confrontation between Bilbo and Smaug, but with a fight. A big one.
The dragon is a huge, wonderful, amazing part of the story, but it doesn't end there. Everyone can suspect there's a rather large battle in film three.
That would be the Battle of Five Armies, which we can begin to suspect will top the climactic battles from Jackson's last foray into Middle-Earth, The Return of the King. In the meantime, here's a great picture of a confrontation that takes place in the first movie, An Unexpected Journey, which opens next week.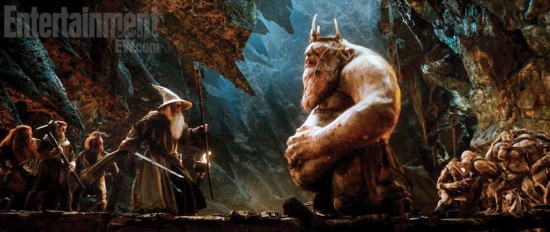 The Hobbit: The Desolation of Smaug opens in 3D on December 13, 2013.