Superhero Bits: Thor: The Dark World, Dark Knight Rises, Man Of Steel, Nightwing, Christopher Nolan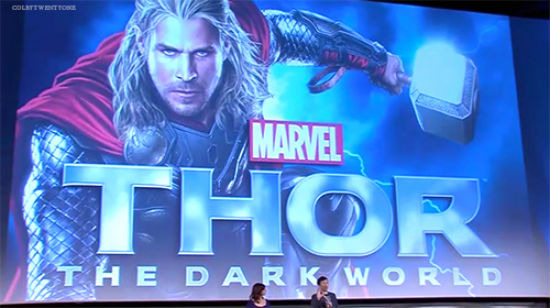 Want to see a new image from Man of Steel and find out how long the second trailer is? Is there a possibility X-Men: Days of Future Past could be in HFR? Did footage from Thor: The Dark World screen somewhere? Did Nightwing get his own YouTube series? Which real life figure inspired Bruce Wayne in The Dark Knight Rises? Want to read more in-depth interviews with Christopher Nolan? Which superhero score was nominated for a Grammy? Read about all of this and more in today's Superhero Bits.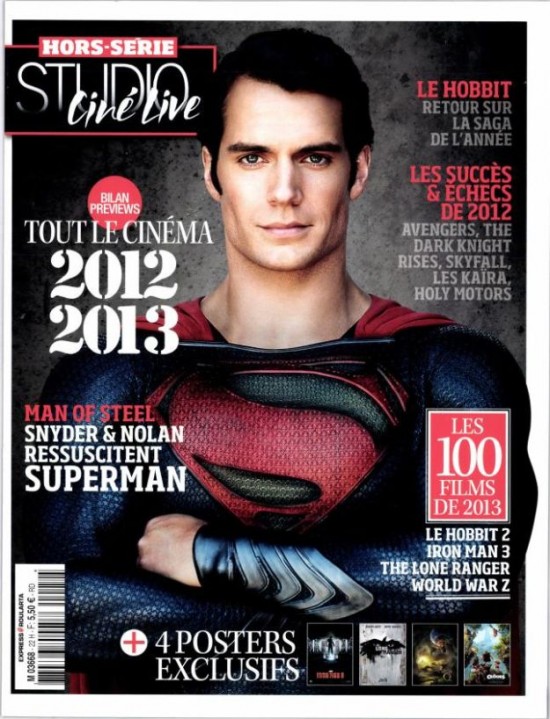 Superhero Hype posted this new image from Man of Steel from the cover of Studio Cine-Live. The trailer, out next week, will be 2 minutes and 20 seconds.
The fantastic second part of The Playlist's interview with Christopher Nolan has been published, talking about Batman Begins, The Dark Knight, Dark Knight Rises and so much more.
Here's a teaser for Nightwing: The Series by MG Studio & Ismahawk.
On the fence about The Dark Knight Rises Blu-ray? MTV has five reasons you should buy it. Then Click here for the Augmented Reality app.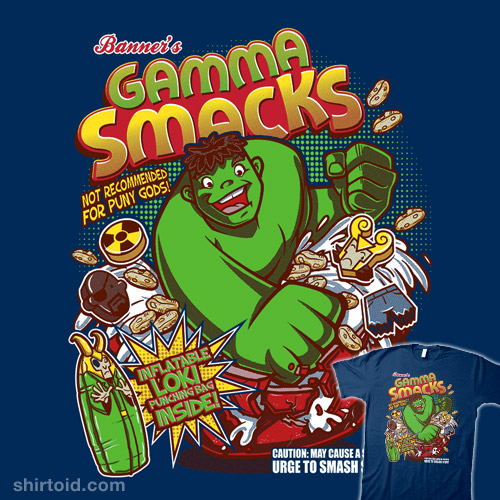 Qwertee posted this cute Hulk shirt, via Shirtoid.
Screw movies, Gamma Squad this these five heroes really need their own video game.
Geek Alerts posted this Batman Papercraft. Affordable and fun.
Just this headline from Overthinking It made me laugh: "Is Batman a Virgin?"
Due to the amount of graphics and images included in Superhero Bits, we have to split this post over TWO pages. Click the link above to continue to the second page of Superhero Bits.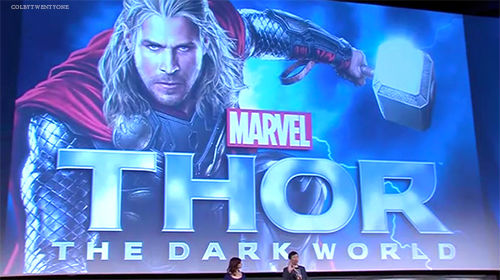 This promotional image from Thor: The Dark World, was taken at an Italian convention where some footage was reportedly shown.
WAIT, WHAT THOR FOOTAGE? Head to this link to read a rumored description of what was shown.
Collider also spoke to Joe Letteri of Weta, who spoke about Man of Steel, Iron Man 3 and The Wolverine. Get the breakdowns on the site.
MTV put together a collection of Batman gifts for the nerd on your list.
Speaking to Malone's Movie Minute (via CBM) Ian McKellen speculated X-Men Days of Future Past could be in 48 FPS.
According to editor Lee Smith (via The Playlist), Bruce Wayne in The Dark Knight Rises was inspired by Christopher Nolan's failed Howard Hughes film.
Have I posted this before? It's possible, but it didn't look familiar. Batman joins The Avengers from College Humor.
Batman News pointed out The Dark Knight Rises score by Hans Zimmer was nominated for a Grammy.