'Pan's Labyrinth' Being Adapted As A Stage Musical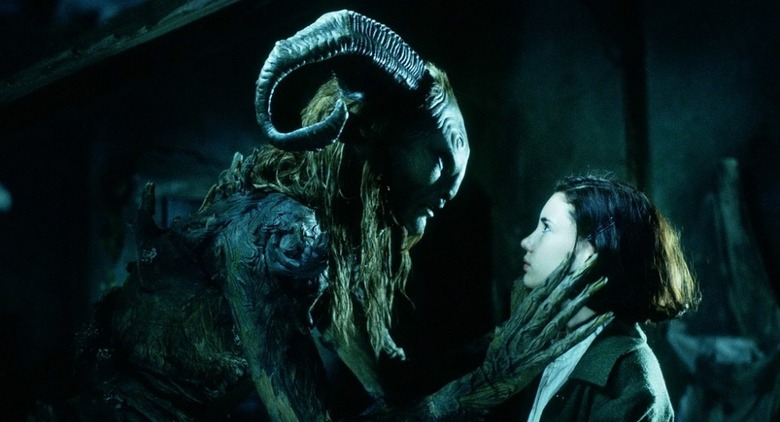 Guillermo Del Toro is known for being busy, but this past few days have been ridiculous. The director of the upcoming Pacific Rim just signed for his follow-up project, Crimson Peak, agreed to co-write the sequel to Pacific Rim, a trailer is coming out soon, the viral marketing has started, and now he's revealed one of his most famous films will be turned into a stage musical.Pan's Labyrinth,  Del Toro's Oscar-winning 2006 fantasy about a young girl's discovery of a secret world, will soon be adapted into a musical. The project has a book (the stage version of the screenplay basically) written by Del Toro and Jeremy Ungar. They've hired Paul Williams to do lyrics and Oscar-winning composer Gustavo Santaolalla to write the songs. Read more after the jump.Deadline broke the news of this play, which they say Del Toro has been working on for four years:
I admire and love Gustavo and Paul wrote the perfect album in Phantom of the Paradise, which I have loved for decades.
There's no word on when or where this musical might premiere – it's still quite a way's off if they just hired people to write the music – but it'll most definitely get a shot at the West End or Broadway once its completed, likely after some test runs in smaller cities. That's the general path for a big musical, though exceptions are made.
Here's what Santaolalla said about the job:
I'm so excited about translating Guillermo's magical vision into music and songs. I'm such a longtime fan of both Guillermo and Paul that to work on this with them is truly a dream come true.
Do you think Pan's will make a good musical?