See A Long 'The Hobbit' Featurette, And First Official Image Of Legolas And Bard The Bowman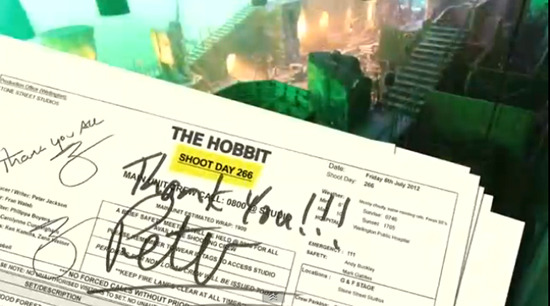 Things are going into overdrive for Peter Jackson's first film adapting The Hobbit, but before the film opens on December 14 we've got a great behind the scenes look at the production of the film. This 13-minute featurette features a lot of film footage you probably haven't seen yet, and has some good interviews, to boot.
Plus, we've got the first official still from the second Hobbit movie (or is it from the third?) after the break.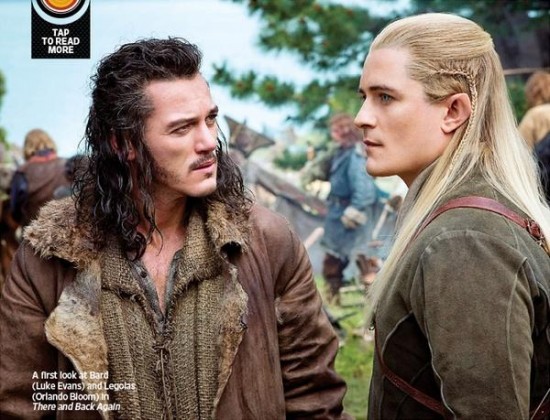 First, let's do the still, which EW presents, labeling as a pic from The Hobbit: There and Back Again. That was originally the title of the second film, back when there were only going to be two movies. Now the second is subtitled The Desolation of Smaug, with the third movie taking the There and Back Again name. So is this from the second, or third film? Most likely the second, with the title being an error on EW's part.
Regardless, this is the first official pic of Orlando Bloom back in action as Legolas, with Luke Evans as Bard the Bowman.
And here's the featurette, which is definitely worth the time, via MovieWeb:
Finally, The Playlist just talked to Jackson, who had a reasonable explanation for turning The Hobbit into three films. There's a lot more at that interview, too, that is worth checking out.
It kind of surprised us a bit too. We were originally doing two films. It's really a question of what you leave out. It's misleading book, because it's written at a very breathless pace. Major events happen over two or three pages, it's like a children's story. So once you start to develop the scenes and you do a little bit more character development than the book, plus we can adapt the appendices, which is 100 odd pages that Tolkein developed that takes place around the time of the 'The Hobbit.' And Tolkein himself wrote that to tie into 'Lord of the Rings.' So all those factors combine and  give us the material to do it.