'Storage 24' Trailer: 'Doctor Who' Star Noel Clarke Battles Aliens In London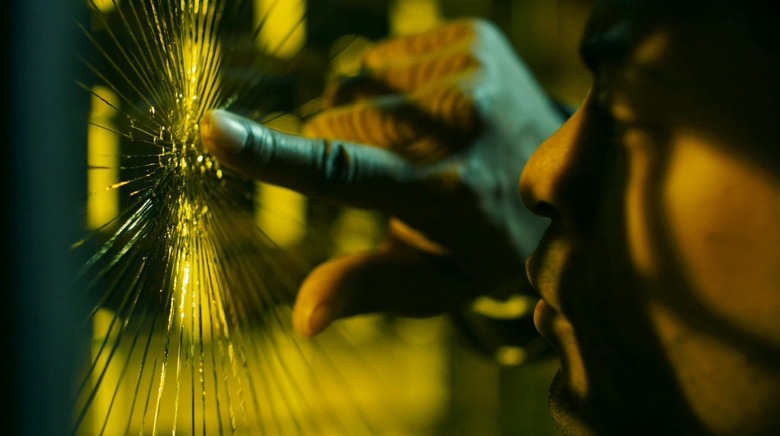 Need a break from the year-end onslaught of prestigious Oscar dramas? Magnet Releasing may have just the genre palate cleanser for you. Directed by Johannes Roberts, Storage 24 follows four Londoners (Antonia Campbell-Hughes, Colin O'Donoghue, Laura Haddock, and Doctor Who's Noel Clarke) who get trapped in a storage facility when a military plane crash shuts down the city's power. Problem is, they're not the only ones caught inside. Watch the trailer after the jump.
[via Digital Spy]
This trailer looks much more promising than the last one, and offers a much better idea of the scares to come. That may ultimately be to the movie's detriment — I suspect this trailer gives away quite a bit of the film, though without having seen it I can't say for sure — but it definitely makes for a more exciting promo.
Storage 24 got a tepid response from critics when it opened in the UK this summer, with many calling it an uninspired Alien knockoff. But it had a few defenders as well, including The Guardian, which called it "unexpectedly entertaining," and Empire, which praised the creature design. And to its credit, it at least seems aware that it's not entirely original — Total Film says it has enough "self-aware absurdity" to make for a good time.
U.S. audiences can catch Storage 24 on VOD starting this Thursday, December 6, or in theaters beginning January 11.
London is in chaos. A military cargo plane has crashed leaving its highly classified contents strewn across the city. Completely unaware London is in lockdown, Charlie (Noel Clarke) and Shelley (Antonia Campbell-Hughes), accompanied by best friends Mark (Colin O'Donoghue) and Nikki (Laura Haddock), are at Storage 24 dividing up their possessions after a recent break-up. Suddenly, the power goes off. Trapped in a dark maze of endless corridors, a mystery predator is hunting them one by one. In a place designed to keep things in, how do you get out?