'Showrunners' Trailer #2: Documentary Puts TV Makers In The Spotlight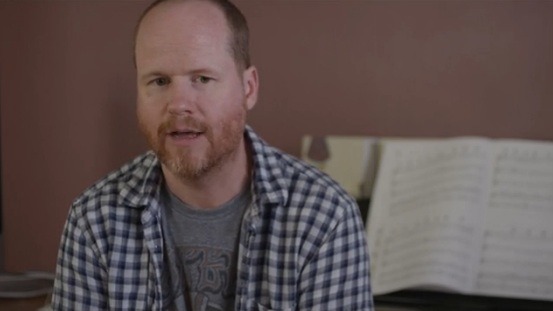 Whereas TV was once thought of as cinema's lowbrow cousin, these days the small screen is where some of Hollywood's greatest artistry can be found. It's tough to argue that a show like Breaking Bad or Game of Thrones or Mad Men has any less merit than the latest feature effort by David Fincher or Michael Mann — particularly when Fincher and Mann are themselves are crossing the divide to direct episodes of House of Cards or Luck. Driving that new renaissance are the visionary showrunners who manage everything from the storylines to the casting to the budget to put their stamp on every episode.
Showrunners: A Documentary Film looks at just how these men and women do their jobs. Among the interview subjects are TV icons like Joss Whedon (Buffy, etc.), J.J. Abrams (Alias, etc.), Vince Gilligan (Breaking Bad), and Damon Lindelof (Lost), plus stars like Kristen Bell, Ray Romano, and Don Cheadle. Director Des Doyle is currently raising funds for post-production via Kickstarter, and has just revealed a new trailer that you can watch after the jump.
Showrunning is widely considered one of the most complicated jobs in the business, and it's easy to see why. Not only do they have to oversee every aspect of production, balancing creative and commercial concerns, they have to do so for years if they're lucky enough to work for a hit series. If you love television and are at all interested in the process behind it, Showrunners looks worth checking out.
... Which is where you come in. There's no Showrunners if the filmmakers can't complete the film. While all of the interviews have already been shot, they still need more money for the post-production steps, including editing, color correction, and audio mixing. If you'd like to chip in, or if you just want to learn more about the project, head to Kickstarter for details.