Dave Grohl's 'Sound City' Documentary Trailer: Making Human Music In An Age Of Machines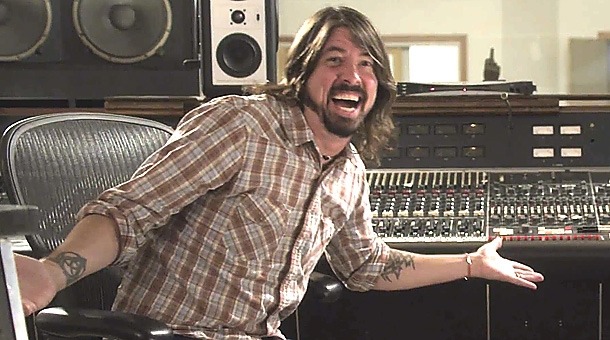 We've already had a couple brief looks at Sound City, the documentary about the legendary recording studio put together by Dave Grohl of Nirvana and the Foo Fighters. Now, with Grohl set to make the keynote address at next year's SXSW and the documentary scheduled for a high-profile premiere at Sundance, we've got a proper theatrical trailer for Sound City.
The film chronicles the ratty yet beautiful-sounding recording studio in LA where more records than most of us could likely name were originally created, and features appearances from and vintage footage of more rock luminaries than you can pack into a dream festival lineup.
But the film isn't just about the studio — it's about what the studio represents. It's about the way of making records that was specific to an era that some people think is gone, and for which Sound City was emblematic. As Grohl ponders, "in this age of technology, when you can manipulate anything, how do we retain that human element?"
Some might say that the participation of Trent Reznor argues against the human music angle, but I'd say that the reason Reznor's music was popular was precisely because he managed to bridge the human and machine elements in a way few other people were able to. I'm eager to see his input, as well as the participation of all the other personalities in the trailer.
Sound City premieres at Sundance, which runs from january 17-27, 2013.
Sound City / U.S.A. (Director: Dave Grohl) — Through interviews and performances with the legendary musicians and producers who worked at America's greatest unsung recording studio, Sound City, we explore the human element of music, and the lost art of analog recording in an increasingly digital world.