Oscar Documentary Nomination Shortlist Includes 'Searching For Sugar Man, 'The Imposter,' 'The Invisible War'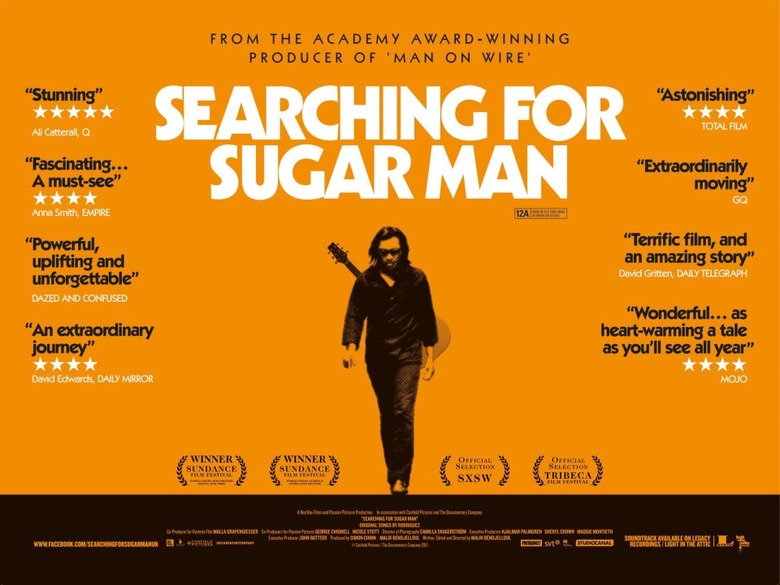 If the doling out of awards by the New York Film Critics Circle, and the release of the Annie Awards nominations hadn't made it clear, as we've passed into December the movie business award season is officially open.
The latest stage in the game is the release of a shortlist of documentaries that will be considered by the Academy of Motion Picture Arts and Sciences for nomination for the Best Documentary Oscar early next year. (This is not the nomination list — that will be released in January.) There are a few nice inclusions (such as our Sundance fave Searching for Sugar Man), some expected inclusions (The Invisible War, The Imposter, How to Survive a Plague) along with a batch of other possible nominations that we can all argue over.
Here's the press release:
BEVERLY HILLS, CA – The Academy of Motion Picture Arts and Sciences today announced that 15 films in the Documentary Feature category will advance in the voting process for the 85th Academy Awards®. One hundred twenty-six pictures had originally qualified in the category.
The 15 films are listed below in alphabetical order by title, with their production companies:
"Ai Weiwei: Never Sorry," Never Sorry LLC
"Bully," The Bully Project LLC
"Chasing Ice," Exposure
"Detropia," Loki Films
"Ethel," Moxie Firecracker Films
"5 Broken Cameras," Guy DVD Films
"The Gatekeepers," Les Films du Poisson, Dror Moreh Productions, Cinephil
"The House I Live In," Charlotte Street Films, LLC
"How to Survive a Plague," How to Survive a Plague LLC
"The Imposter," Imposter Pictures Ltd.
"The Invisible War," Chain Camera Pictures
"Mea Maxima Culpa: Silence in the House of God," Jigsaw Productions in association with Wider Film Projects and Below the Radar Films
"Searching for Sugar Man," Red Box Films
"This Is Not a Film," Wide Management
"The Waiting Room," Open'hood, Inc.
The Documentary Branch viewed the eligible documentaries for the preliminary round of voting. Documentary Branch members will now select the five nominees from among the 15 titles on the shortlist. The 85th Academy Awards nominations will be announced live on Thursday, January 10, 2013, at 5:30 a.m. PT in the Academy's Samuel Goldwyn Theater.