Seth MacFarlane Will Follow 'Ted' With Comedy Western 'A Million Ways To Die In The West'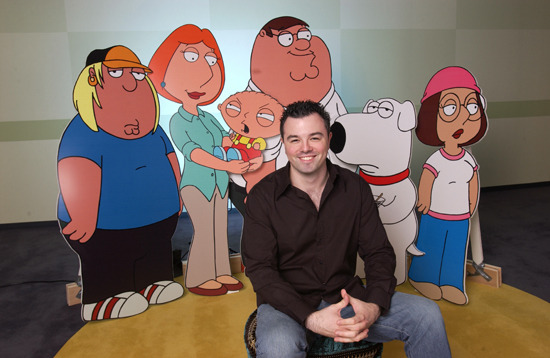 Ted was a giant hit for Universal and Family Guy creator Seth MacFarlane. In addition to writing and directing Ted, MacFarlane voiced the title character, and in doing so crafted a film that audiences loved. And so he wrote his ticket with financier Media Rights Capital.
While MacFarlane has talked about the the possibility of a Ted sequel, and of big-screen version of his signature show Family Guy, but neither one is going to be his next movie. Instead of bringing that show to the movie theater, MacFarlane will do what plenty of people say shouldn't be done: he's going to make a comedy western.
THR gets to report the details about A Million Ways to Die in the West, which Ted co-writers Alec Sulkin and Wellesley Wild have written with MacFarlane. Ted producer Scott Stuber and financiers Media Rights Capital will make the movie, with a summer 2013 shoot tentatively scheduled. MacFarlane will star.
The trade doesn't really have a plot description, but in talking about the project references Blazing Saddles, and calls this film "a Western with contemporary humor, with one undercurrent being just how dangerous and painful life really was in the late 1800s." The humor will be in the style we expect given those involved.
MacFarlane's next big project isn't really his — he's hosting the Oscars in February, which will put him in front of an audience that probably doesn't tune into his regular work all that often.