'Jack Reacher' & 'Mission: Impossible' Producer David Ellison Joins New 'Terminator;' Could Tom Cruise Fight A T-800?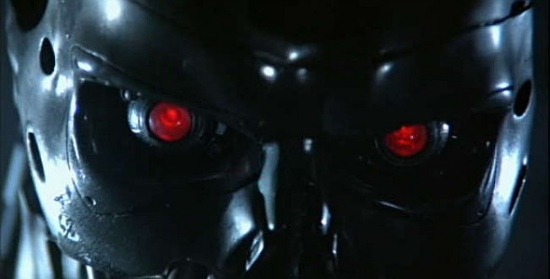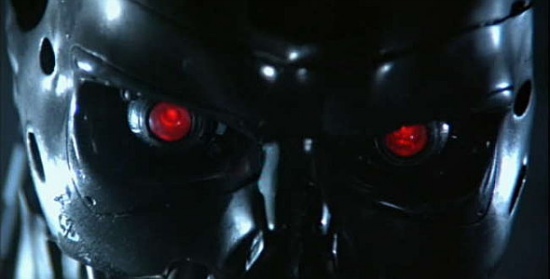 The Terminator is a family deal once more. Way back in the '80s, the original film was created by James Cameron, who sold the rights to budding producer Gale Anne Hurd to get the project made. The two later married, but various business deals over the years (not to mention their eventual divorce) saw the Terminator rights sold to other parties, leaving neither in control of the characters.
Last year, Megan Ellison of Annapurna Productions, best known for financing films such as The Master, Lawless, and Zero Dark Thirty, bought The Terminator rights with intent to procure a new film in the series. Initial efforts seemed to have stalled, but in fact the rights sale was not complete until now.
And so, with rights to the series firmly in hand, Ellison and Annapurna Pictures reportedly plan to move forward with a new film. And they've got a big-dollar partner to make it happen: the other film financier of the Ellison family, David Ellison, who has backed films in the Mission: Impossible series, as well as Jack Reacher, and the stalled Top Gun sequel. Could we see Tom Cruise in a Terminator movie?
Deadline says that the Ellisons are starting from zero, beginning with a new screenwriter to come up with a new take. That means the version that Justin Lin was once attached to direct — the one that might have brought Arnold Schwarzenegger back into the fold — is on the scrap heap for now.
David Ellison's involvement is interesting. He and his sister have worked together before (most notably on the Coen Brothers remake of True Grit) but in general she has shied towards the arthouse end of the film spectrum, while he has worked with tentpole stuff like the movies mentioned above, and G.I. Joe: Retaliation, World War Z, and Star Trek Into Darkness. He's a guy that gets big movies made — there are a few Paramount releases that wouldn't have happened without him — and the fact that he's involved is probably the surest sign that we'll see another Terminator movie in the next few years.
I'm only half joking about Tom Cruise ending up in this new film. While he's not the sort of guy to turn up in a franchise that he doesn't control, he and Ellison have worked together quite a bit, and Cruise has also been game for sci-fi in a big way of late. Realistically, I'd still be surprised to see Cruise take a part in a Terminator film, but stranger things have happened. I wouldn't have ever thought he'd play Jack Reacher, either.
The involvement of David Ellison and his company Skydance also leads to musing about whether Paramount will end up releasing whatever does come of this, as Skydance and that studio have a partnership. That also remains to be seen.