'The Grey' And 'End Of Watch' Get Oscar Hopeful Re-Releases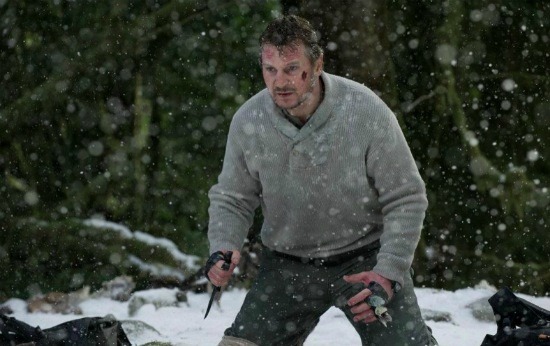 With the arrival of December, awards season is in full swing, and usually that just means limited releases of some big new films, to establish them as Oscar contenders. And so a film like Kathryn Bigelow's Zero Dark Thirty will open in New York and LA on December 21, but won't go wide until January 11.
But we also see the occasional re-release, meant to remind Academy voters that films are worth considering for awards. And so December 7 sees two films re-opening, the better to angle for Oscar. Open Road is doing a nationwide re-release of David Ayer's End of Watch, starring Jake Gyllenhaal and Michael Peña as LA cops. And as the following tweet shows, Joe Carnahan's The Grey is getting a two-week run at two LA-area theaters:
Granted, Carnahan's film, starring Liam Neeson as one of a team of roughnecks stranded in the Alaskan wilderness, has been on DVD for months; you can even stream it on Netflix right now. But it's a solid film, and I'm happy to see it get a small shot at awards recognition.