'Highlander' Remake Loses Director Juan Carlos Fresnadillo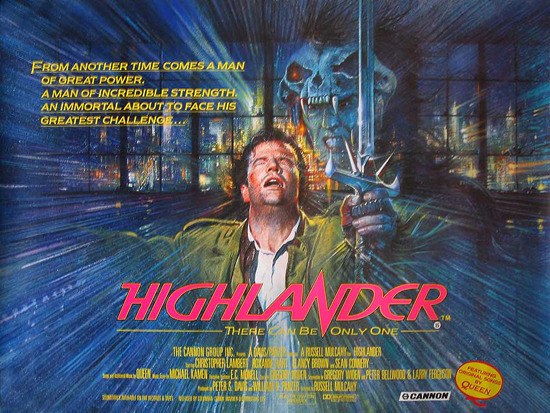 Briefly: The Highlander remake needs a new director. Most recently, Juan Carlos Fresnadillo (28 Weeks Later) was set to direct, after having taken over when Justin Lin (The Fast and the Furious franchise) exited. But now Fresnadillo is out, too. Reportedly the reason he moved on was based in a simple "creative differences" scenario. Fresnadillo wanted one version of the story, and Summit wanted another.
Deadline says that Ryan Reynolds remains attached to star as the man who discovers that he is immortal, and is soon drawn into a "game" to claim a prize of ultimate knowledge and awareness. (Reynolds was never officially confirmed as the lead for the film, but has been strongly rumored for the role in the past few months.) The site also says Summit is still high on the remake, thanks to the Art Marcum and Matt Holloway script, and will quickly look for a new director. The goal seems to be to hew pretty close to the original 1986 film that launched a stuttering franchise with seven features and multiple TV series between the debut and 2007.